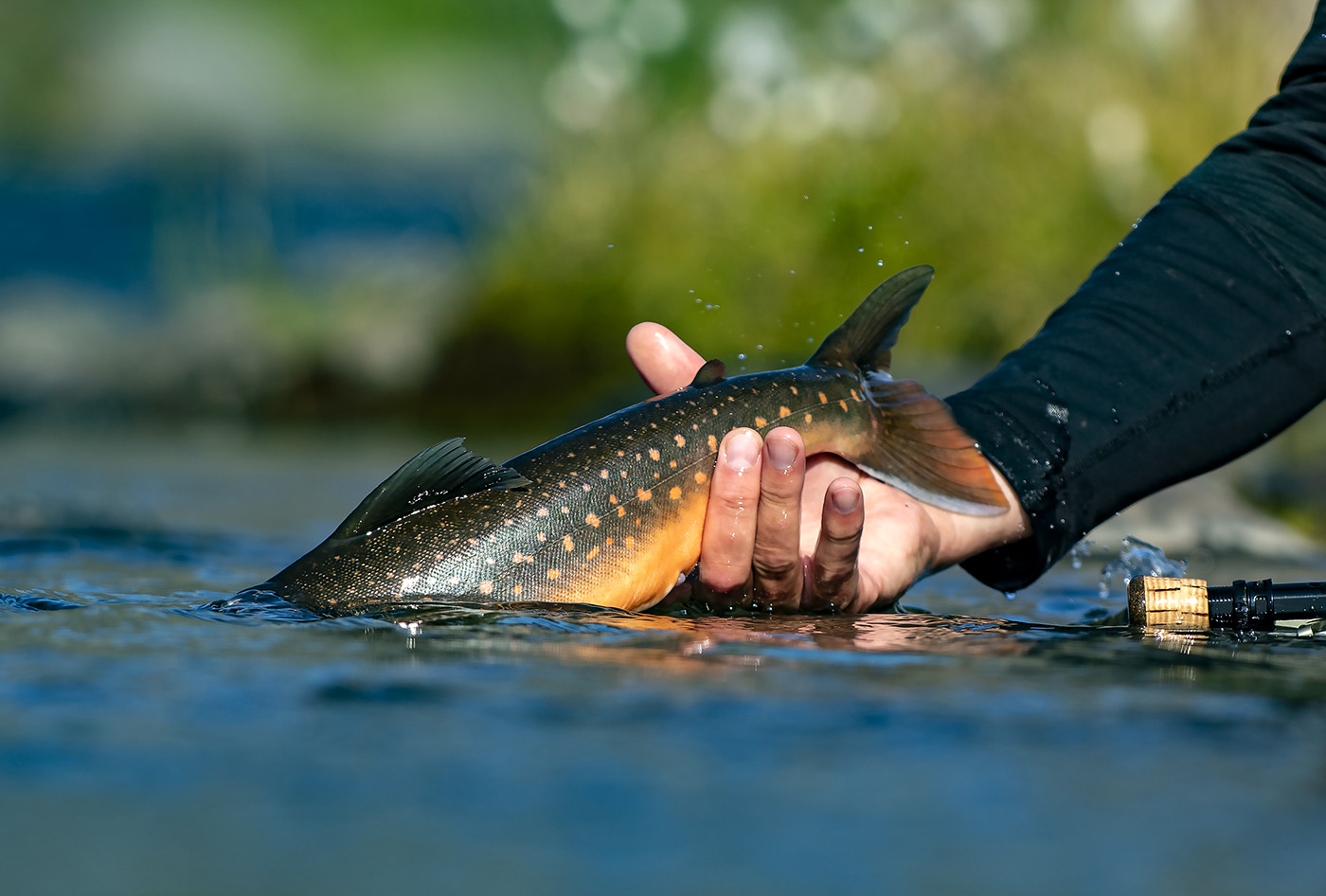 Last summer we flew to Greenland to experience the epic char-fishery that GetAway Tours offers on the Erfalik Camp. The fishing really is spectacular, but landscape and the nature is equally breathtaking. Mountains, valleys, fjords – it's all there.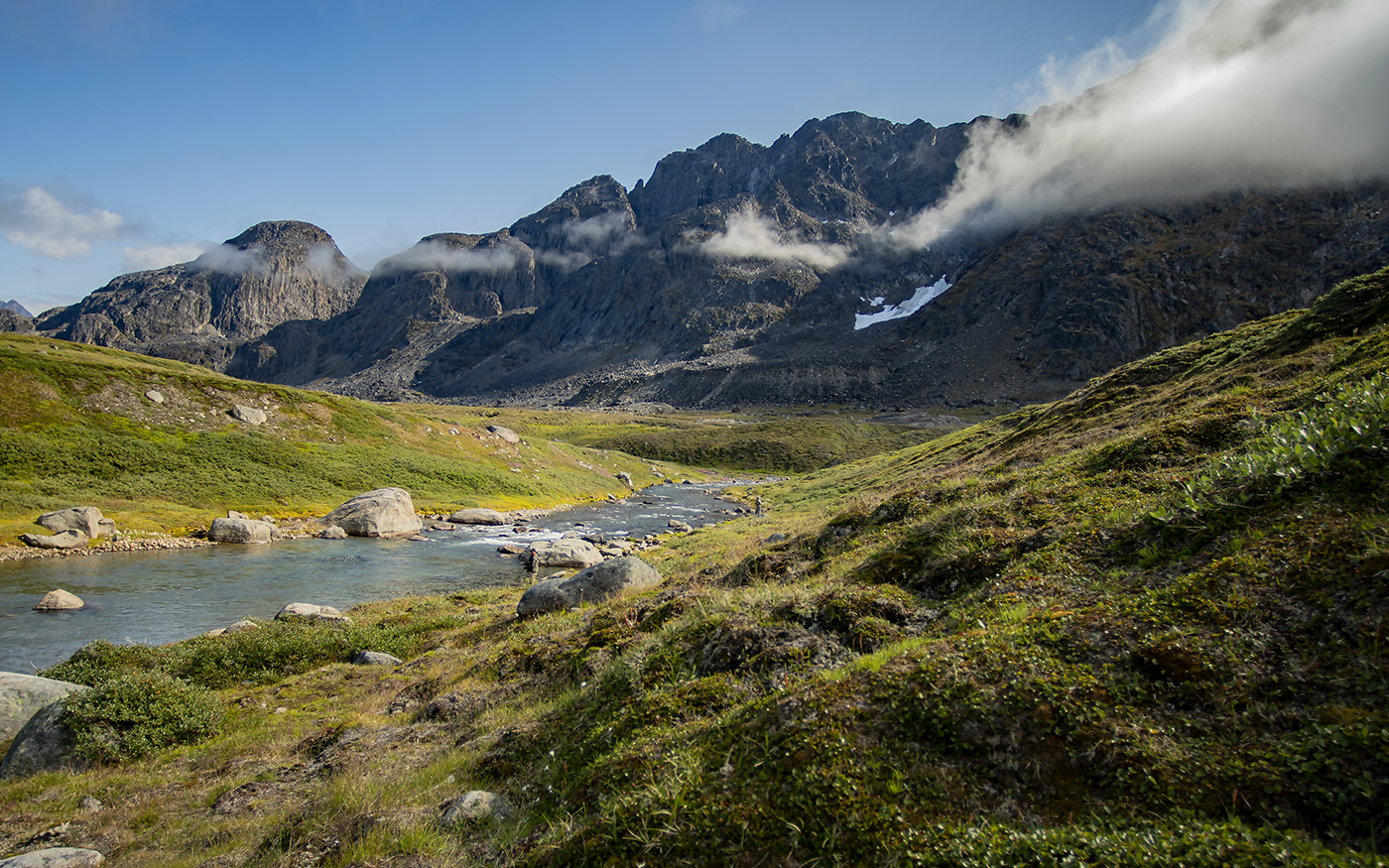 The summer on Greenland is short and intense and in the bottom of some of the valleys, running into the fjords, are streams and rivers. Many of the small rivers experience good runs of artic char that enter the riversystems to spawn, just like sea trout, salmon and steelhead. Since the summer is so short and intense, the best rivers offer an intense and unique fishery.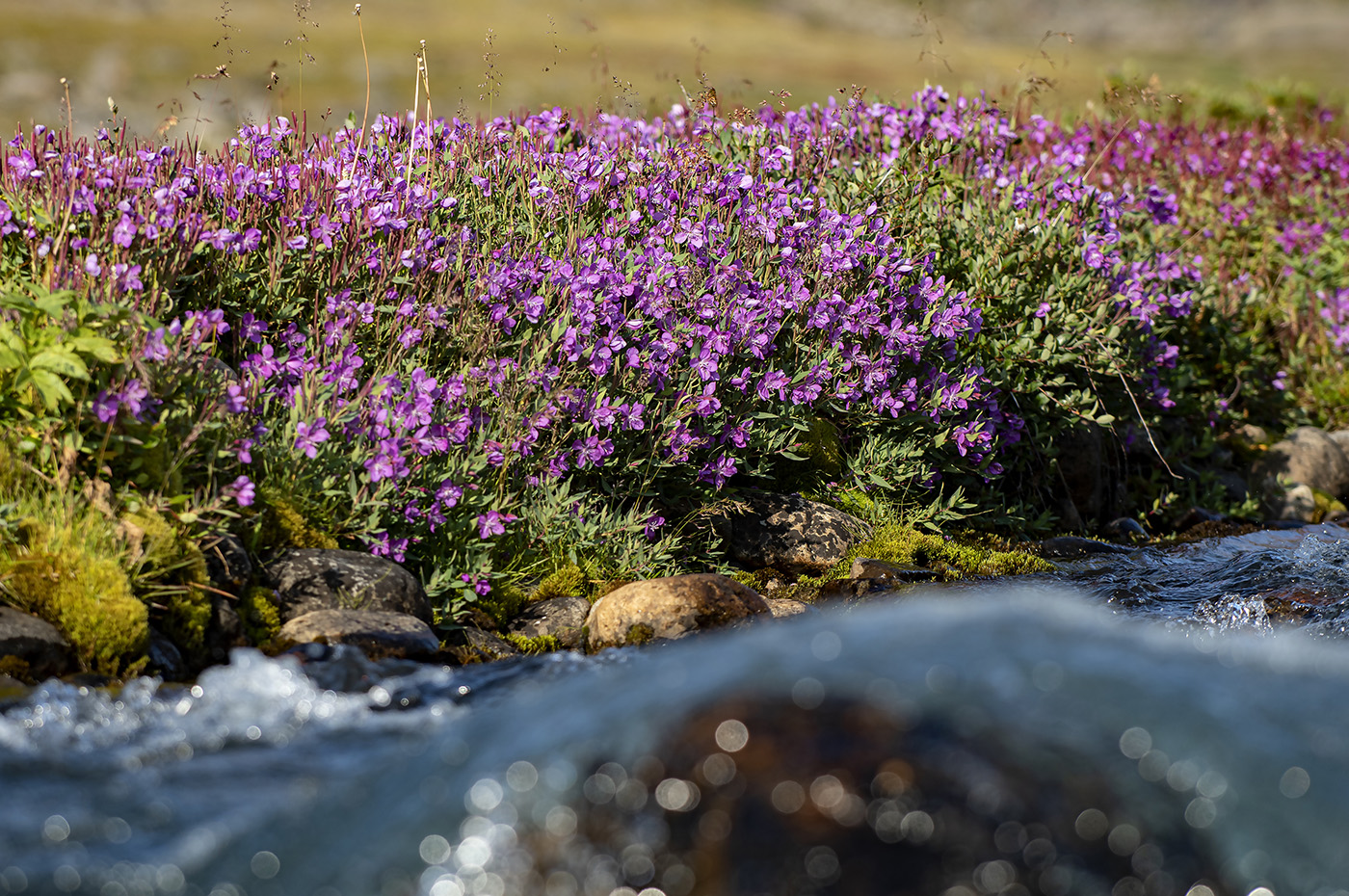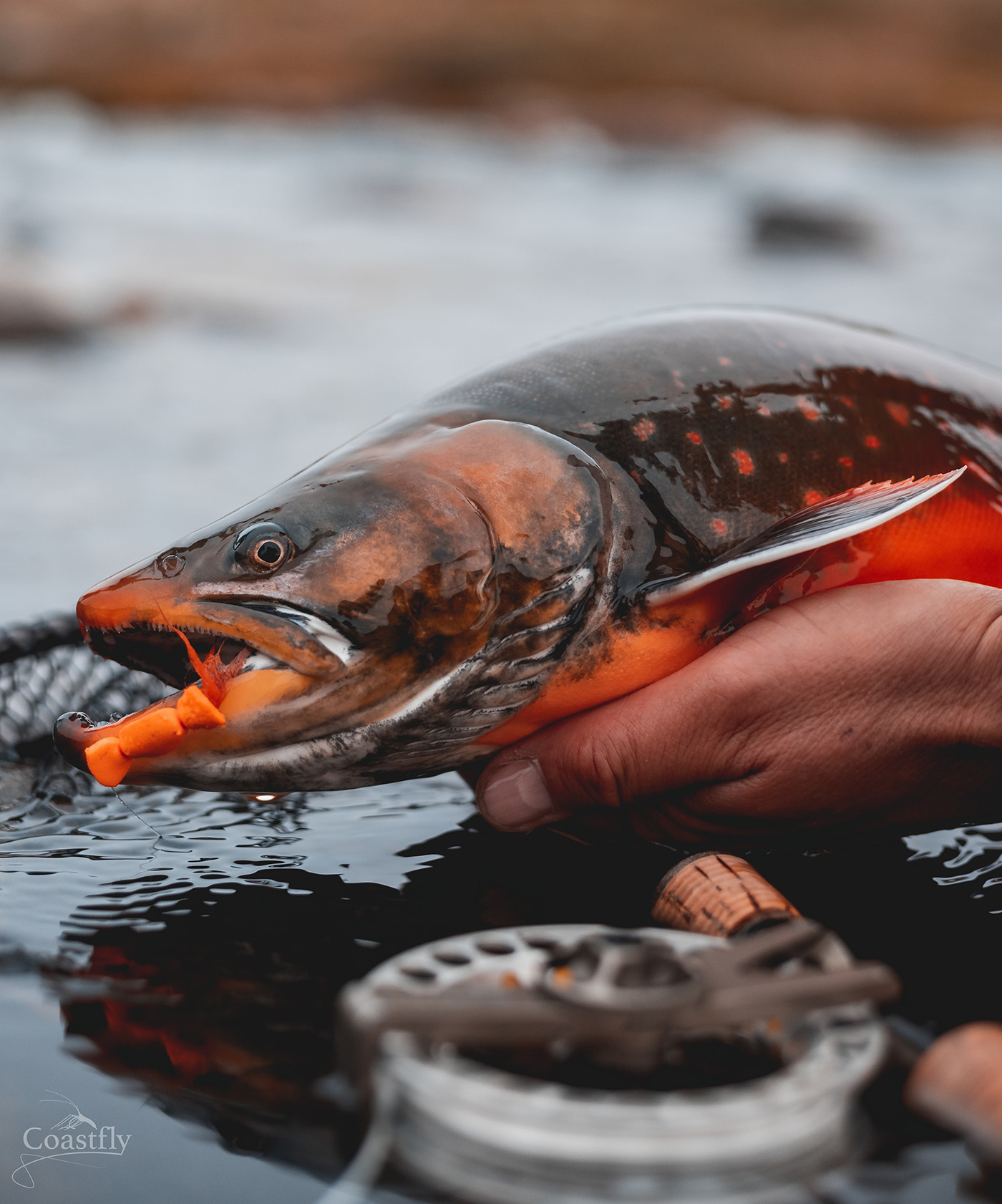 Char are happy to chase and take flies on the surface, and since the rivers often run low and clear, the fishing becomes even more visual as you can often spot the fish and see them chase the fly on the surface. This offers a unique learning opportunity with a learning curve that you'd be hard pressed to find else where in the world.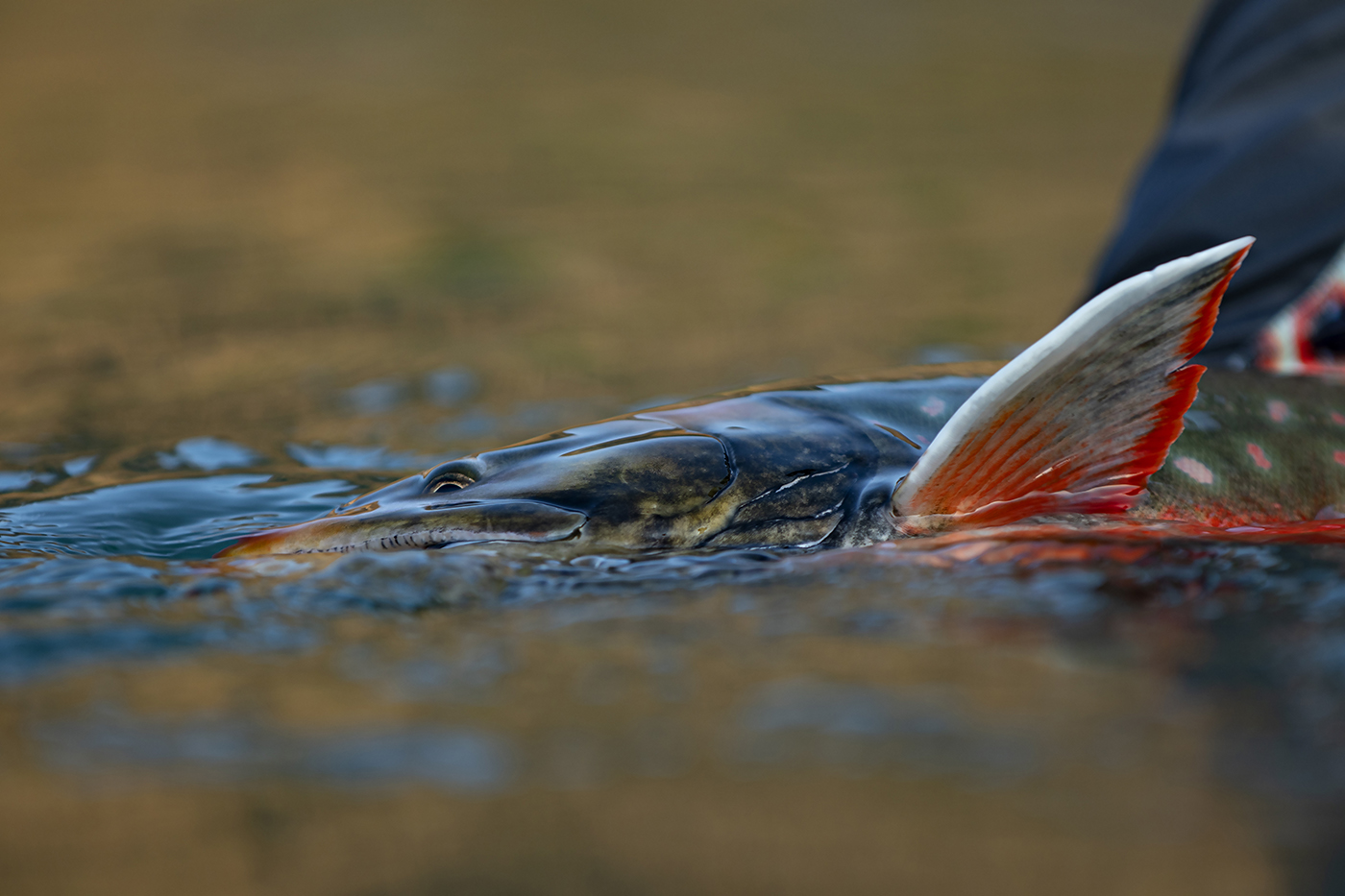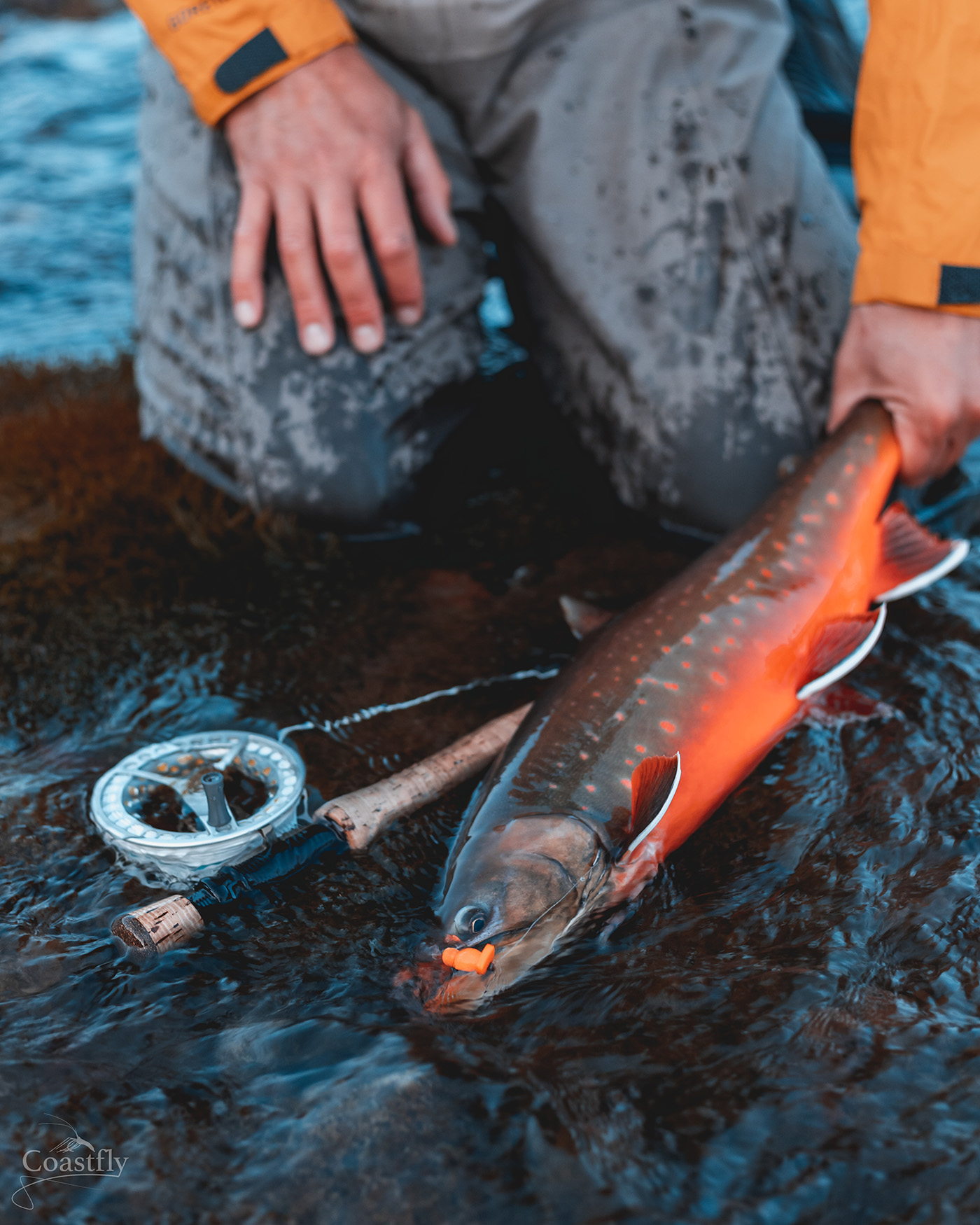 Just like Greenland and the nature, artic char is an incredibly beautiful fish. Deep red, orange and even yellow colours and the bone white edges of the fins. Very colourful fish in an otherwise grey and drab green (and no less beautiful for that reason) landscape they seem to both contradict and compliment each other perfectly.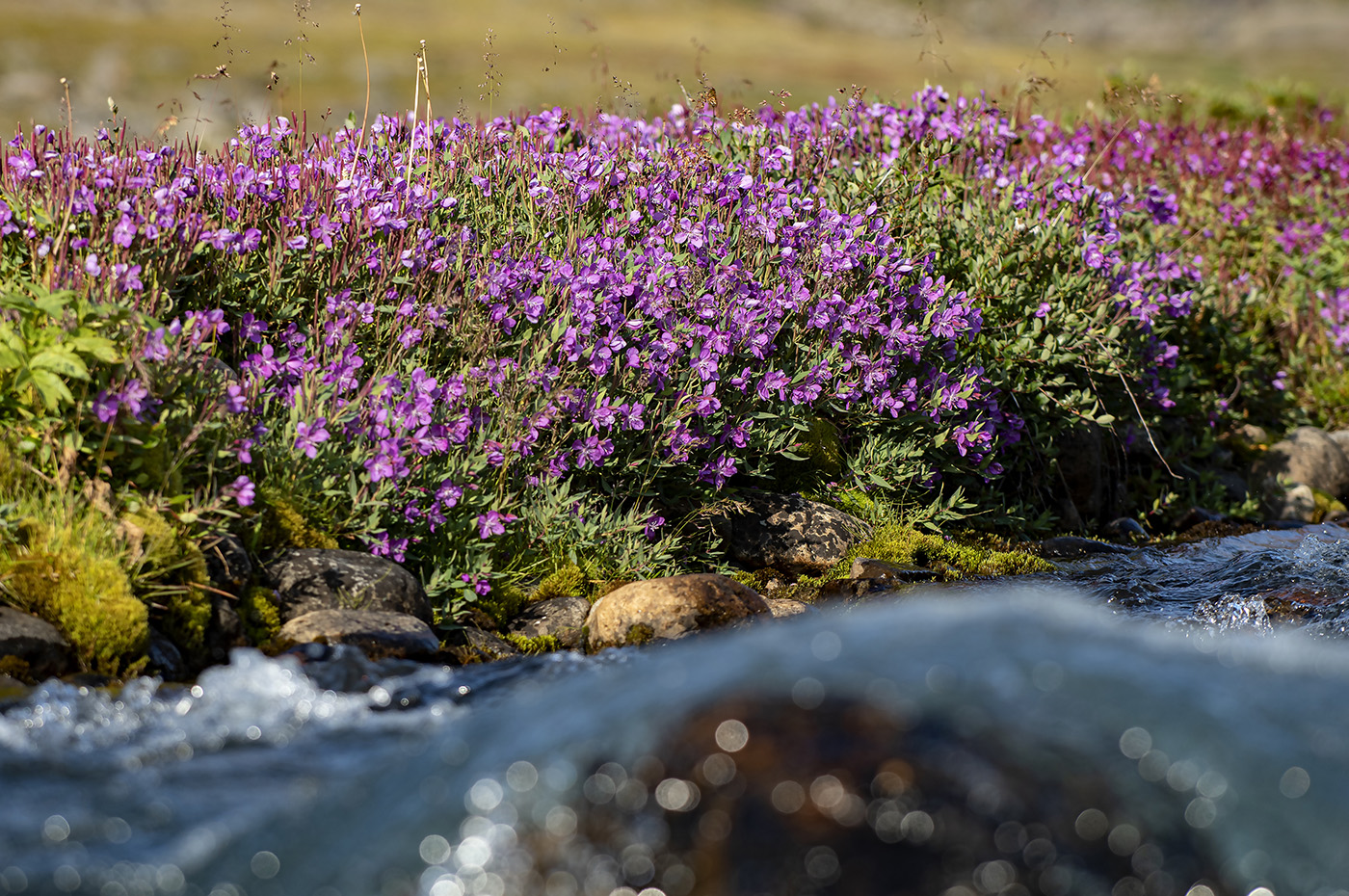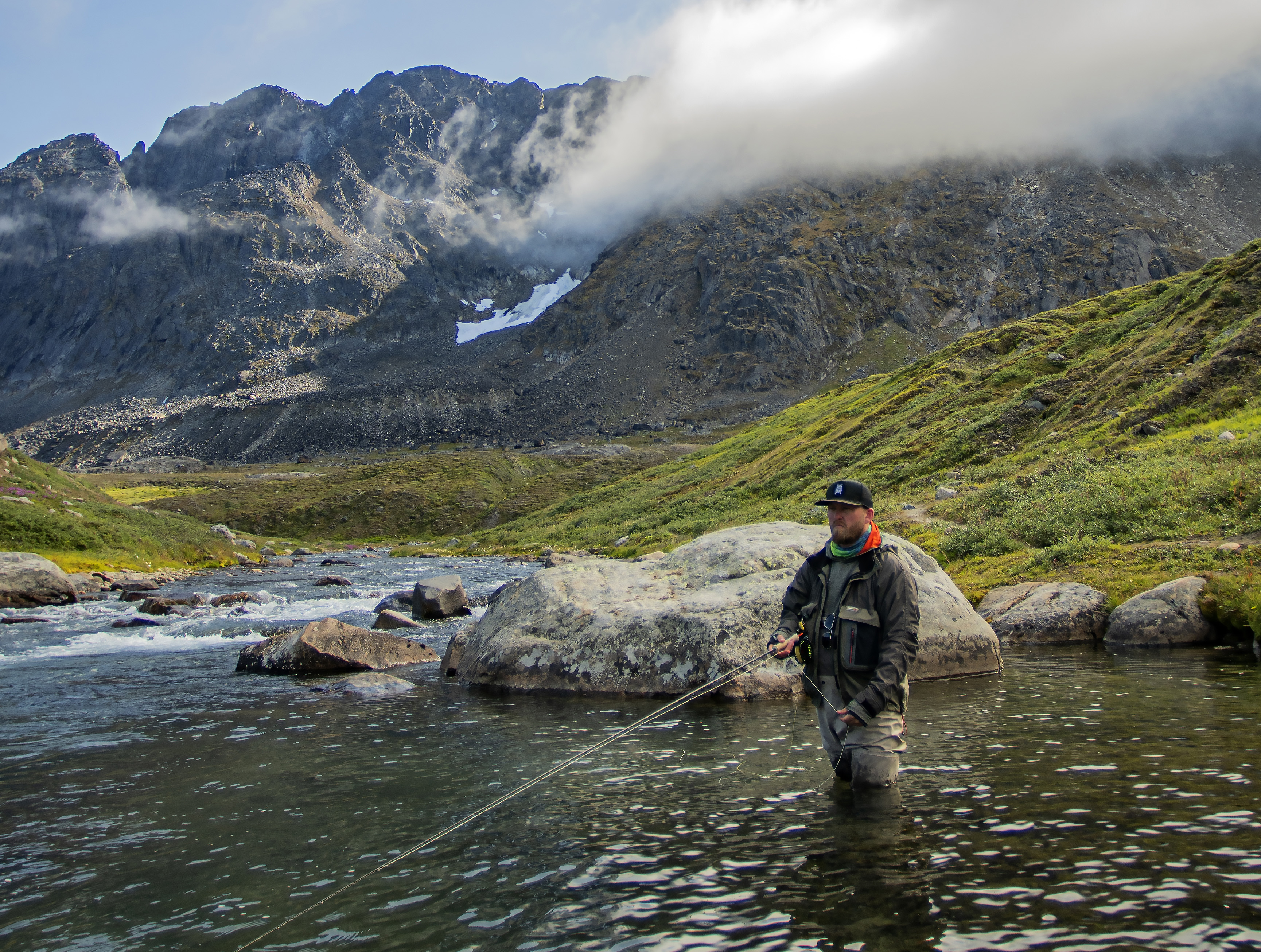 Morten "Coastfly" Hansen joined us on our trip there and today and we're happy to premiere his movie from the trip. We hope you enjoy this short presentation, almost as intense and the fishing itself and the Greenland summers.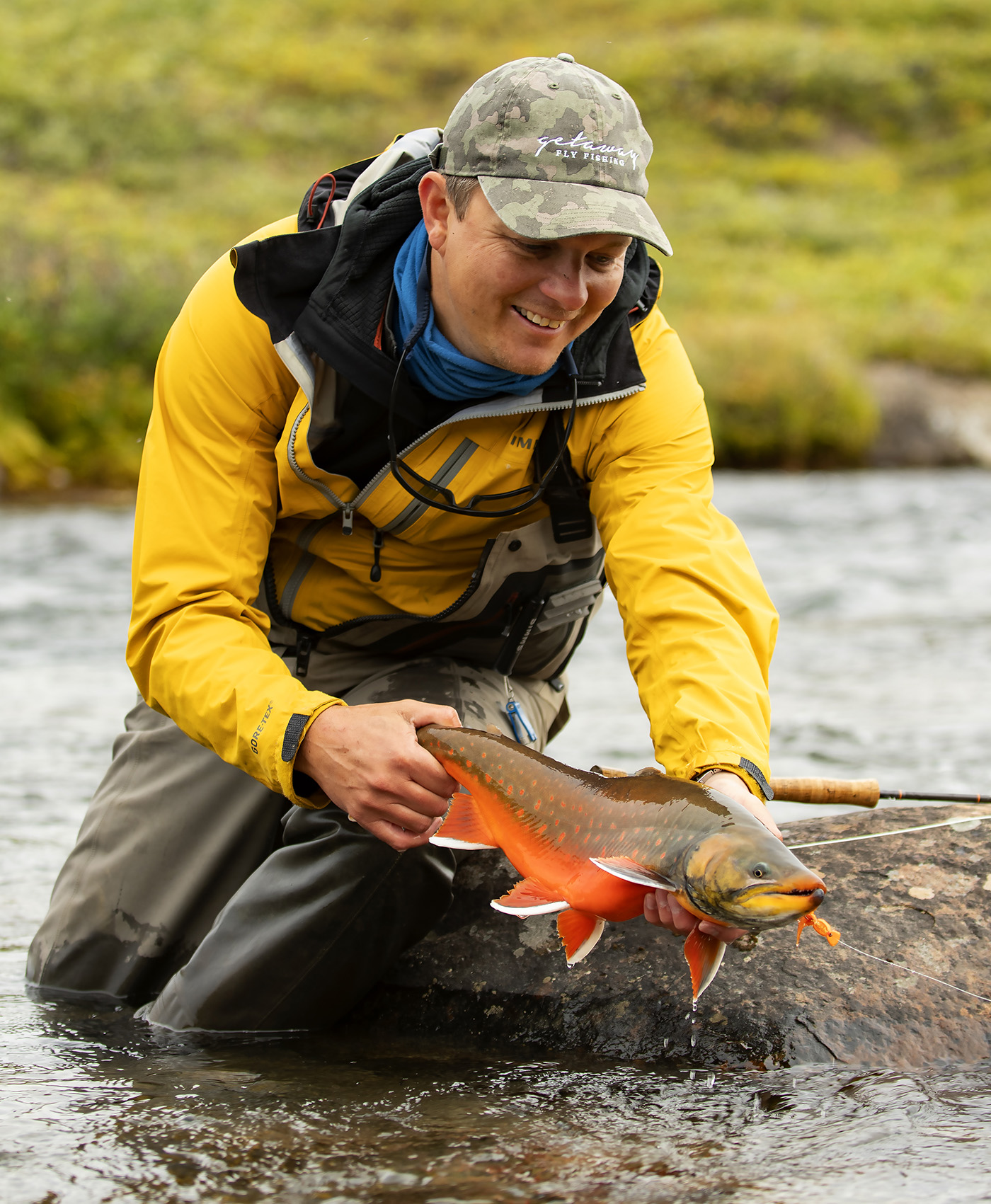 We stayed at the newly built Erfalik Camp with GetAway Tours and if you're curious about the trips they offer, take a look here: https://getawayflyfishing.com/destinations/getaway-greenland/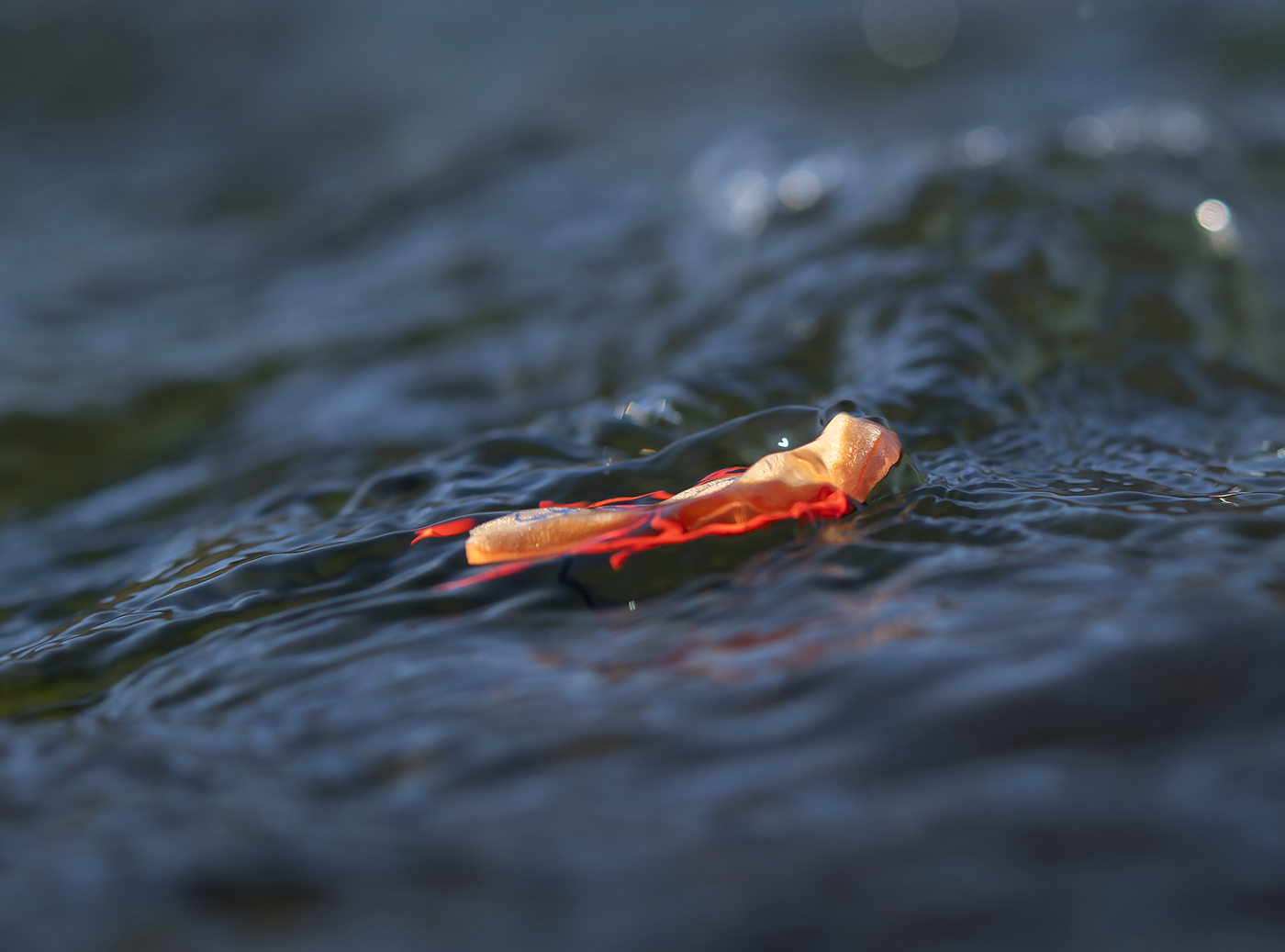 A few weeks ago we released three flytying movies on our YouTube channel with good flies for artic char – two streamers and the foam fly preferred by the GetAway guides. Check them out here:
Cowboy Fly:
Five Hair Fly:
The Foam Fly:
Check out the Erfalik Lodge at GetAway's YouTube-channel here: