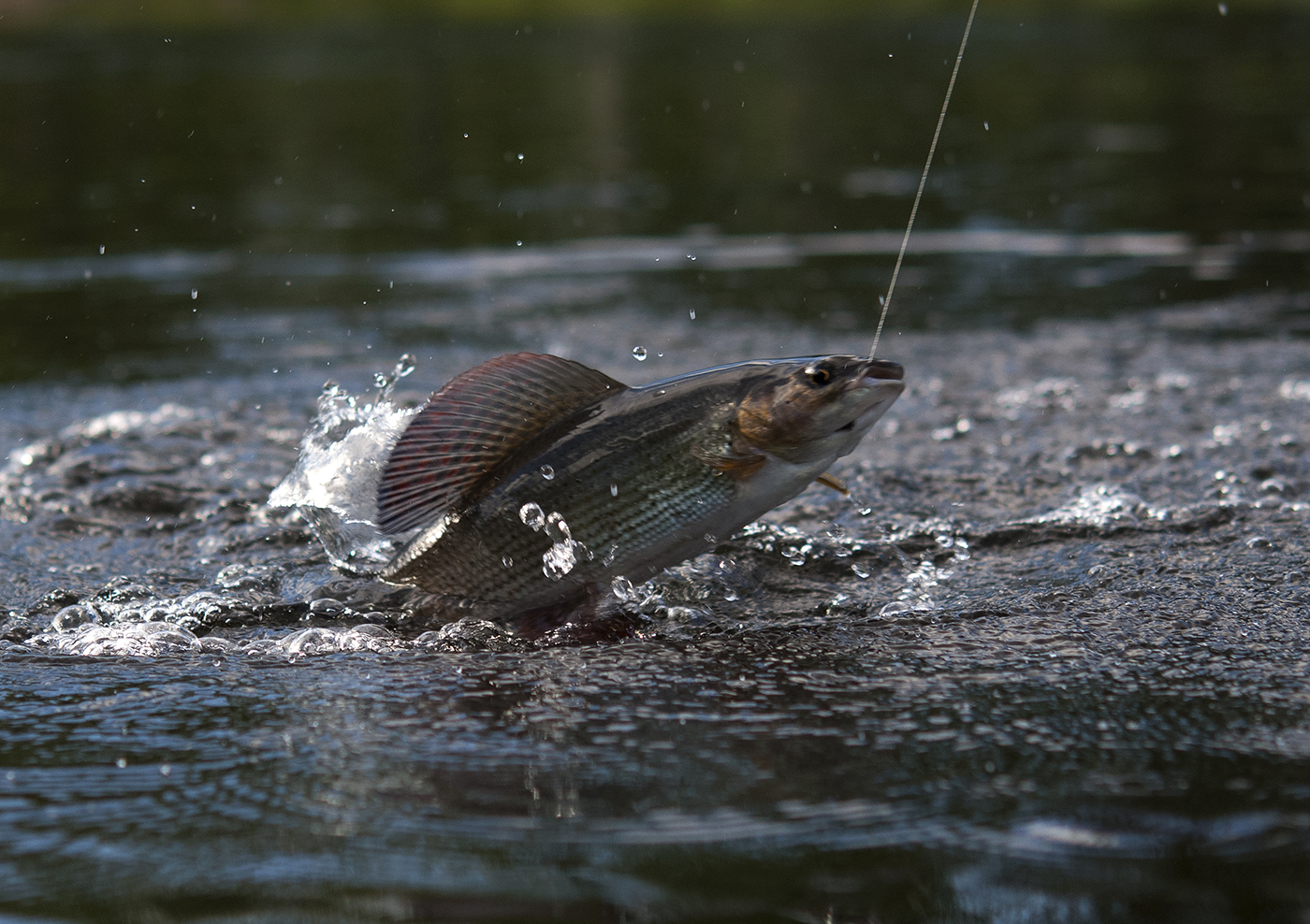 Rackelhanen is an unusual fly, originated by the Swedish trout- and grayling legend, Kenneth Boström in 1967. Kenneth Boström is well known in Scandinavia and originator not only of this quite excellent fly, but also the Rackelhanen fly rod, which is/was a three-piece rod with a split cane bottom section and two carbon fiber tip sections.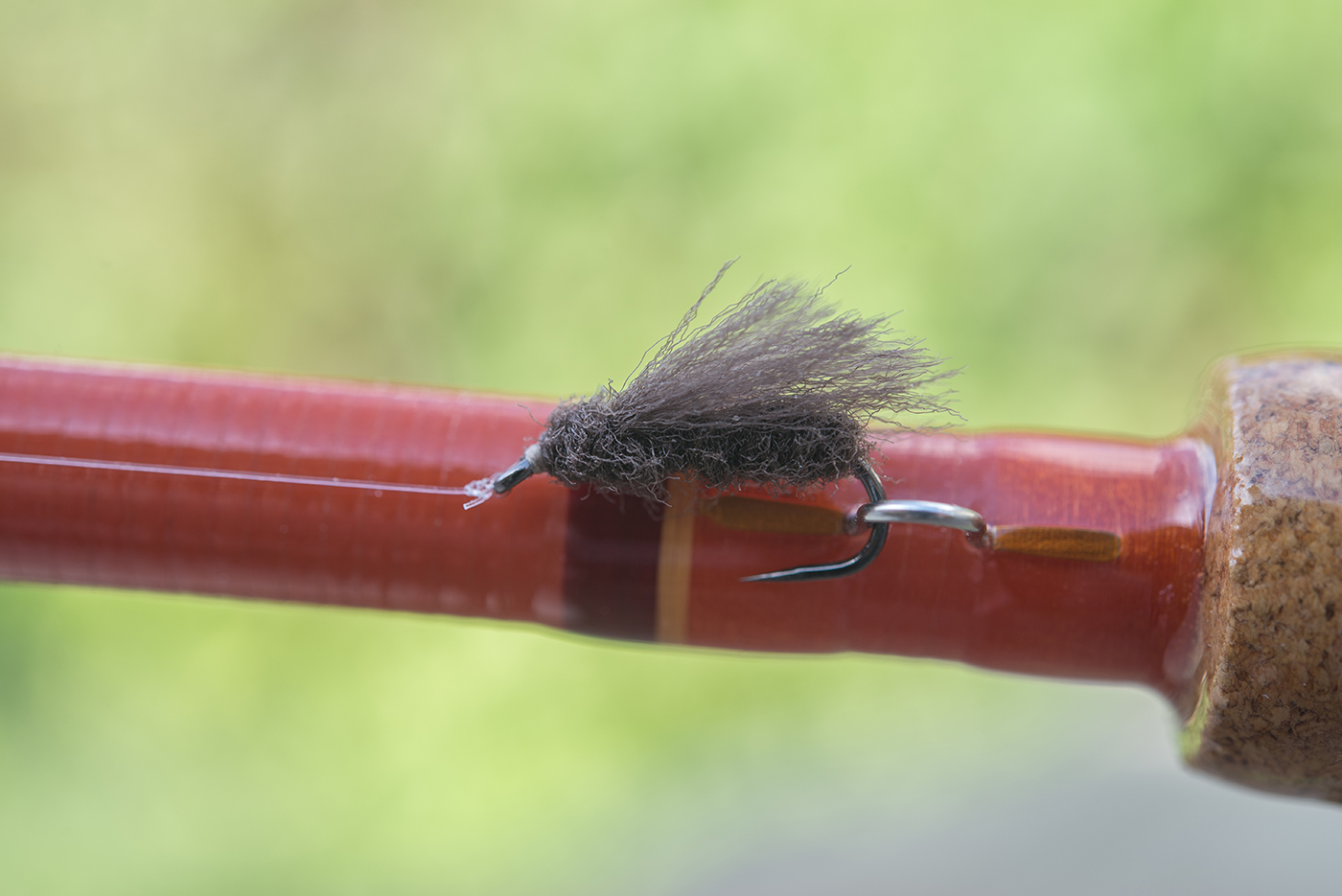 Kenneth Boström was also behind two small insect identification guides, one for mayflies and one for caddis. Small pocket guides meant to be carried in the fishing vest. I'm lucky enough to own the mayfly-one. Kenneth also has a number of other flies connected to his name.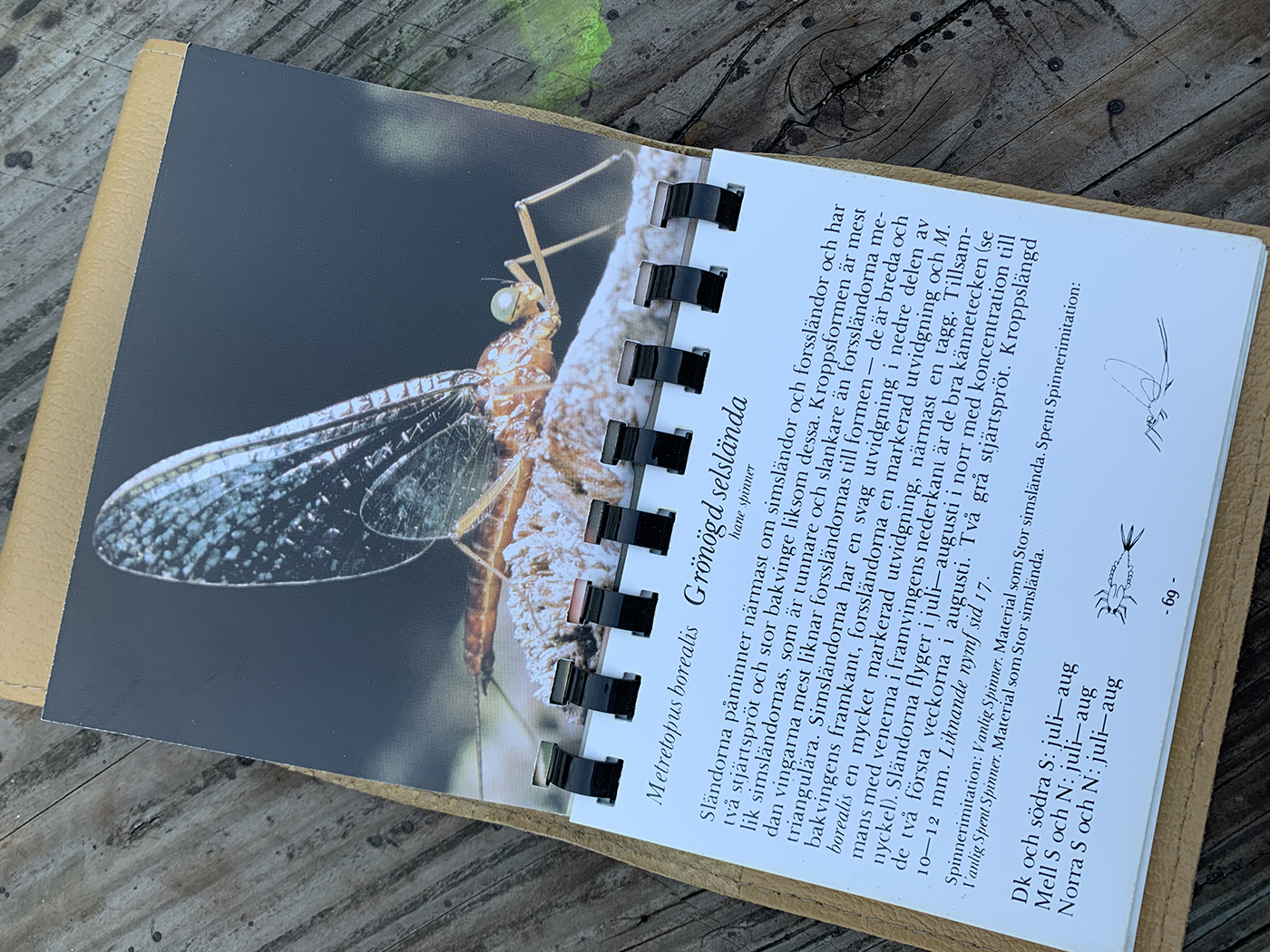 Rackelhanen was Kenneth's solution after he had encountered some very selective fish. The fish were taking only caddis – and were very selective on the adults that had hatched from their pupae just 10-20cm under the surface, and the fish were taking them under the surface, not on it. The fly can be fished in many different ways, but the material gives this fly one very important ability that definitely wasn't common in the 1960s and 1970s. The polypropylene yarn is thin, very, very curly and does not soak up water. With an application of floatant, Rackelhanen can be pulled under the surface and the trapped air causes the fly to pop back to the surface when tension is released. This way Kenneth was able to catch the selective fish and for me it's the key reason to use this fly.
This behaviour can sometimes fool even the most tricky fish to a strike. I have had succes with the fly on both still- and running water. Boström also mentions that the fly can be fished "streaking" on the surface, imitating an egg laying caddis. As a swimming pupae (cut off the wings) and of course dead-drift, imitating a resting or even dying adult caddis.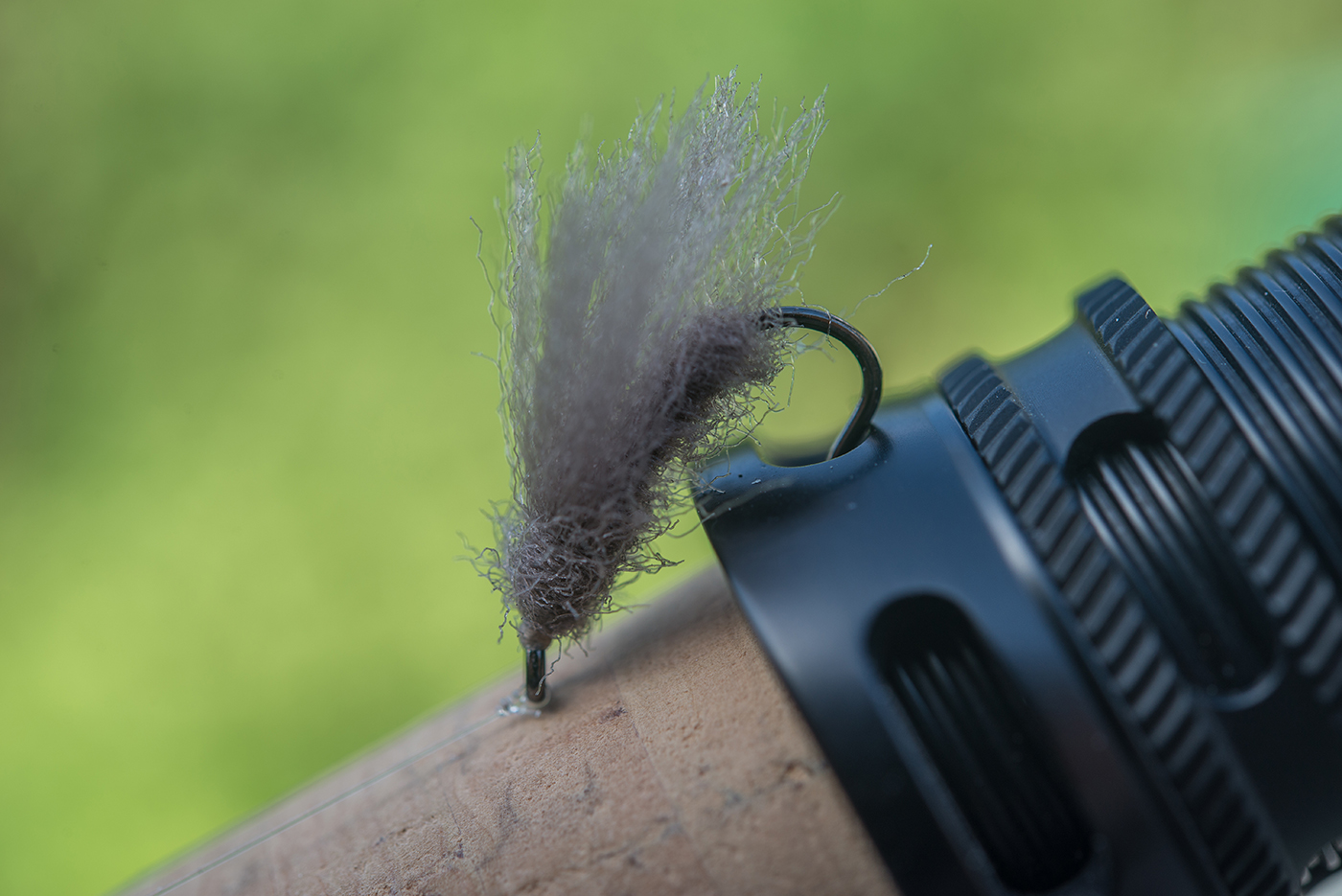 In 1998 I had the pleasure of meeting Kenneth Boström in Denmark, where I and a handful of other interested fly fishers fished and tied flies with him over a weekend in Denmark. Kenneth demonstrated a handful of flies (with special emphasis on the Rackelhanen, of course) and the fishing techniques associated with this fly, which was a bit of a revelation to see in real life, performed by the master himself.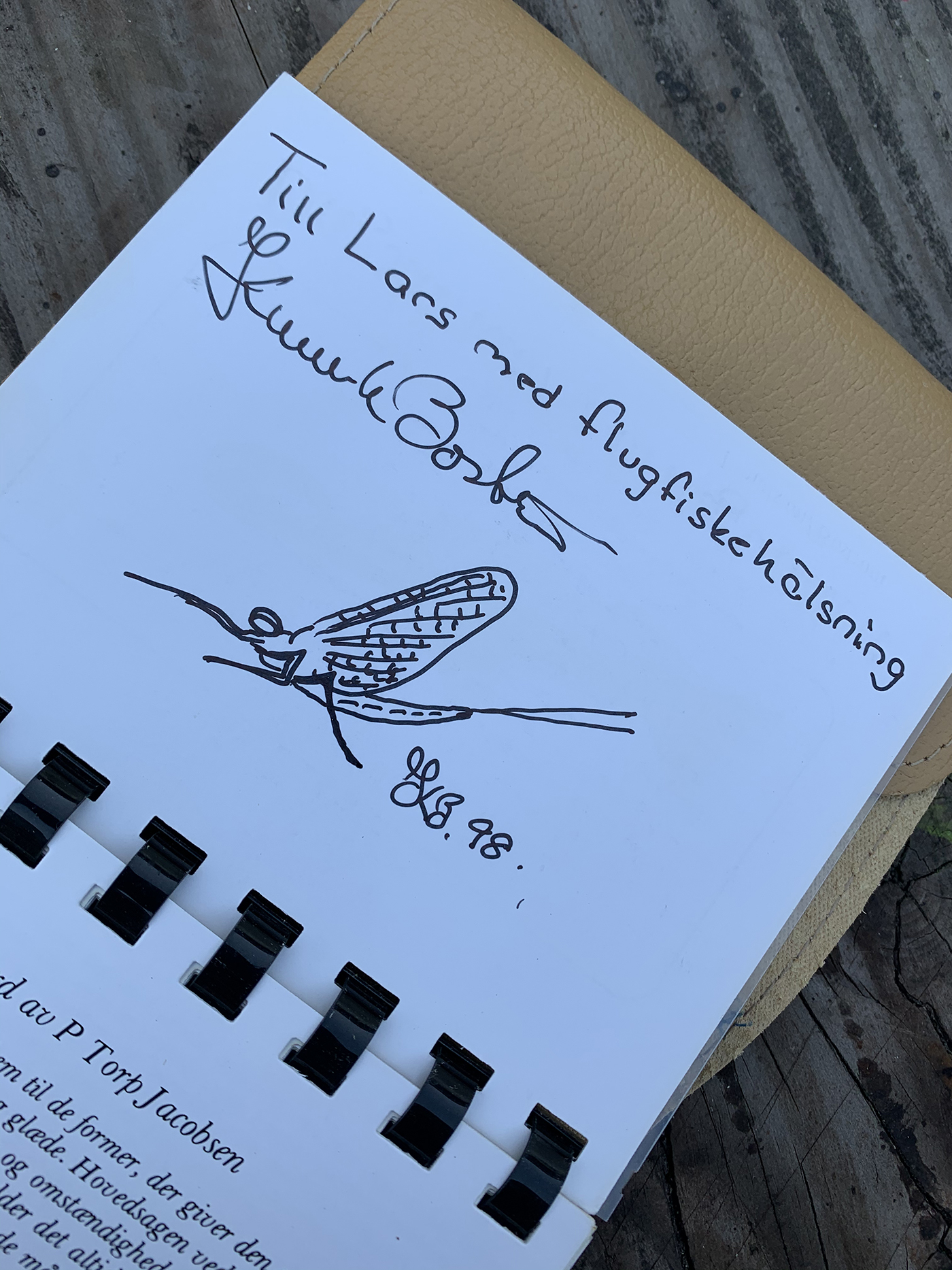 Here Kenneth also told us that the name wasn't his idea (he had originally named it Boström's Sedge), but Lennart Bergqvist's (another Swedish legend). Boström actually found the fly quite ugly and kept it a secret for several years, before unveiling it to his friends – amongst them, Bergqvist. It turned out Boström was right, since Bergqvist immediately name the fly Rackelhanen. A "rackelhane" is a cross between a capercaillie and a blackcock, and the result is an odd looking bird – hence the name of the fly.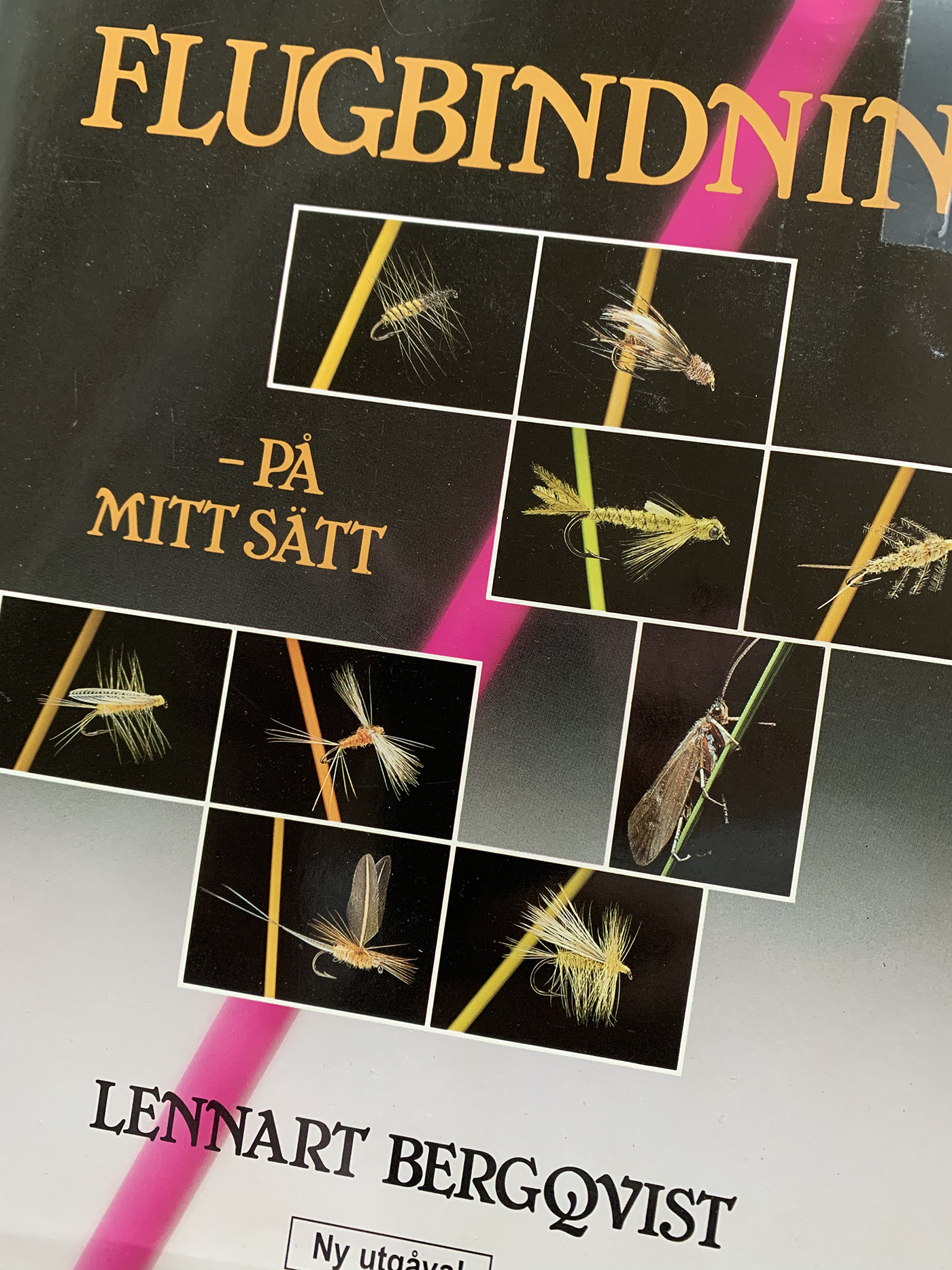 I didn't make a step-by-step for this fly – it is very simple to tie and the only materials used are thread and poly yarn. The Ahrex FW 500/501 is a perfect choice for the fly. The hook is light enough for the fly to do it's magic and still strong enough for the sometimes quite heavy strikes from the fish. In Lennart Bergqvist's excellent book, "Flugbinding – på mitt sätt", you'll find a detailed step-by-step.
The other day I was browsing through Instagram and came across our good friend, Henrik Kure's post, where he did a video with a very nice CDC-variation of this fly, check it out and all the other beautiful flies this skilled guy makes.