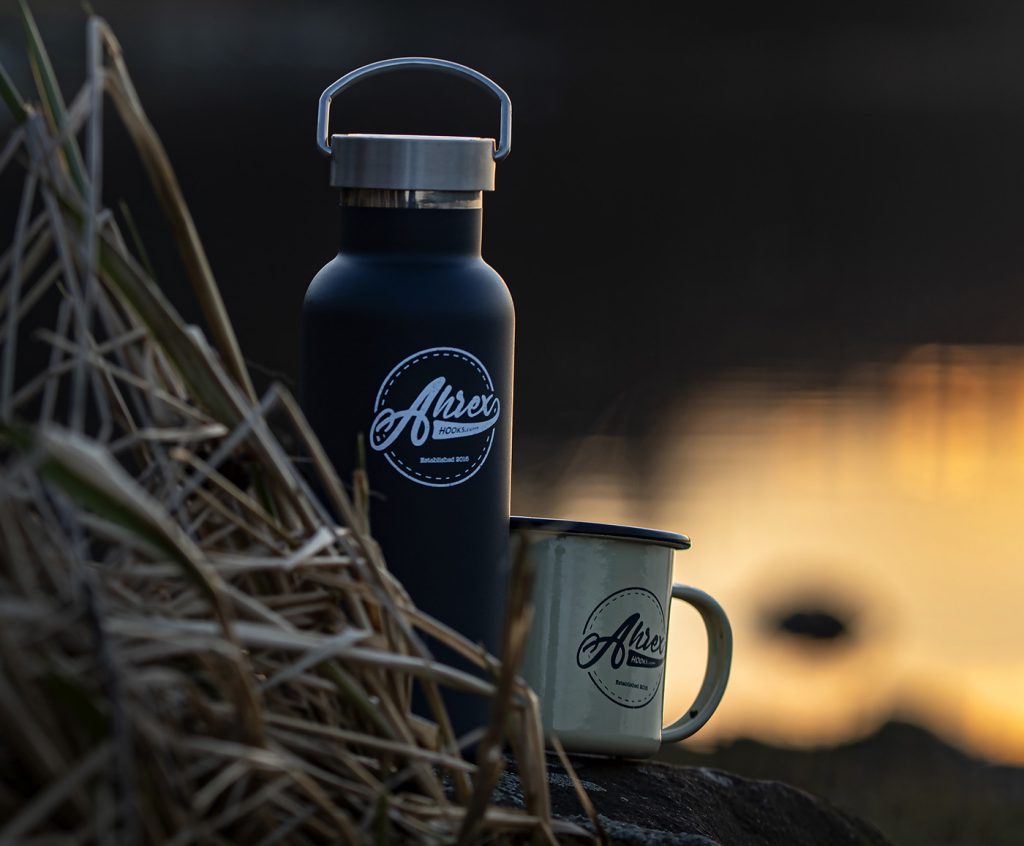 What else do you need, really? Well, we all like a little more gear than that for our fishing trips, but a cup of hot coffee and a bottle of cold water on a hot day is nice. And the rod tubes need stickers, right? Otherwise you're not really on the beat (just so you know).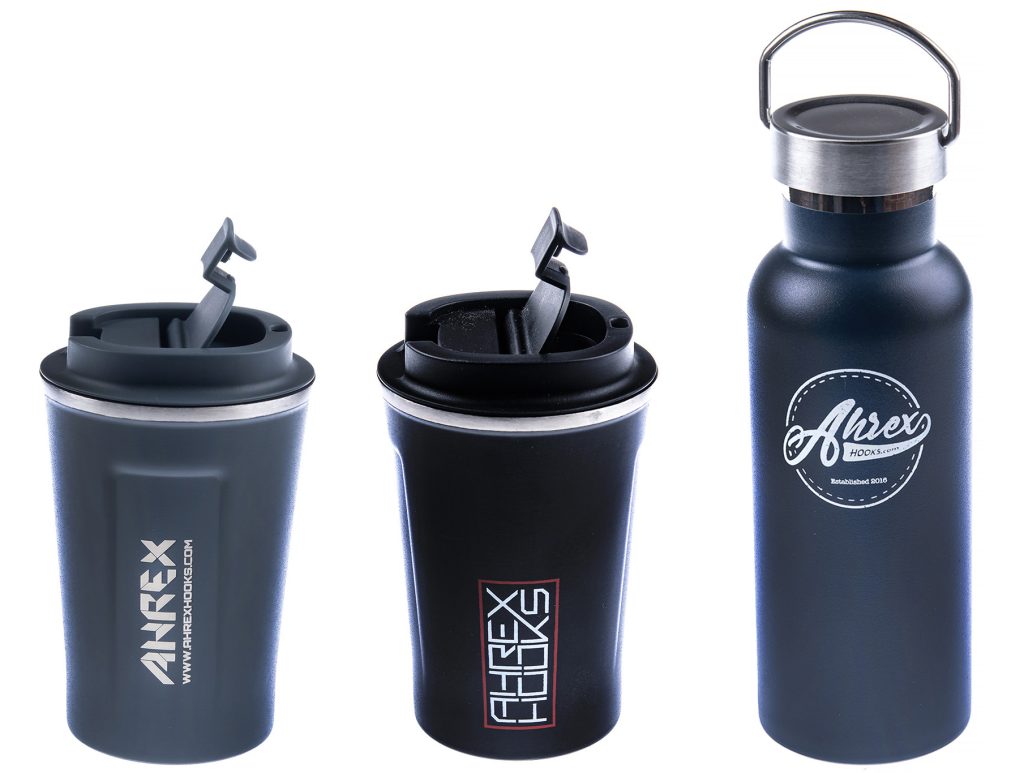 So here's some shameless self promotion of a small handful of accessories we've added recently. We talked about it for a while – thermo coffee cups and finally found the right design and decided to order two different models.

Well, it's the same cup, but one is a blueish grey (or greyish blue) with the Ahrex logo you know well. The other is dark blue with another Ahrex "logo". They come with a screw lid for filling up the cup and a small opening for drinking that closes with a hinged lid. The whole thing is water tight (and coffee tight too) and holds 300-350ml of your favourite, hot beverage (cold too, if you need it). Perfect for your daily commute or the drive to the river.

Our new thermo bottle comes in one colour, a nice, deep blue with the Ahrex logo on it. It holds 450ml and keeps your beverage cold or warm for a long time. The bottle is narrow enough to easily fit in the side pocket of your backpack or in your vest, chest pack, slingback or even your old, Hardy canvas shoulder bag if you prefer.

Both the cups and the bottle have been given a thorough testing at HQ and we all love them – and we drink a lot of coffee.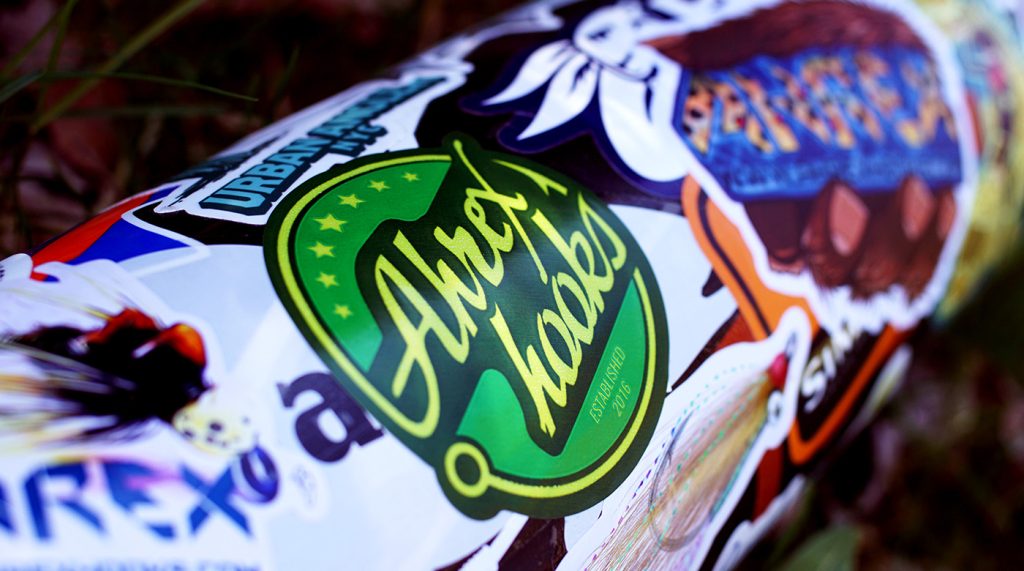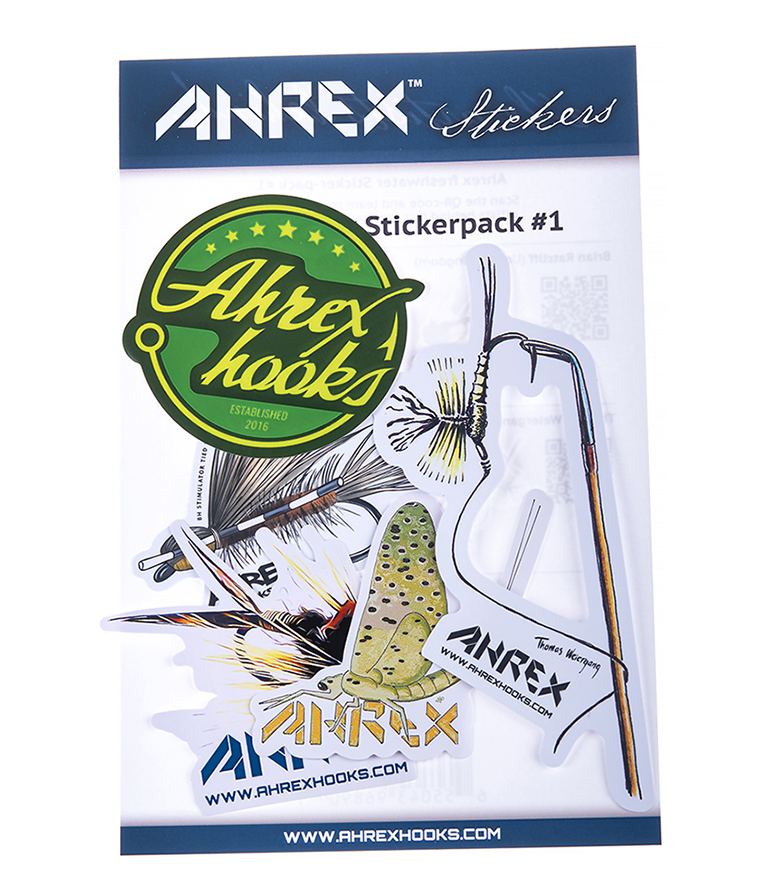 Our Freshwater Stickerpack contains four stickers with art by four different artists. Brian Ratcliff from the UK, Kevin Onsrud from the US, Thomas Weiergang from Denmark and Joel Skogshäll from Sweden.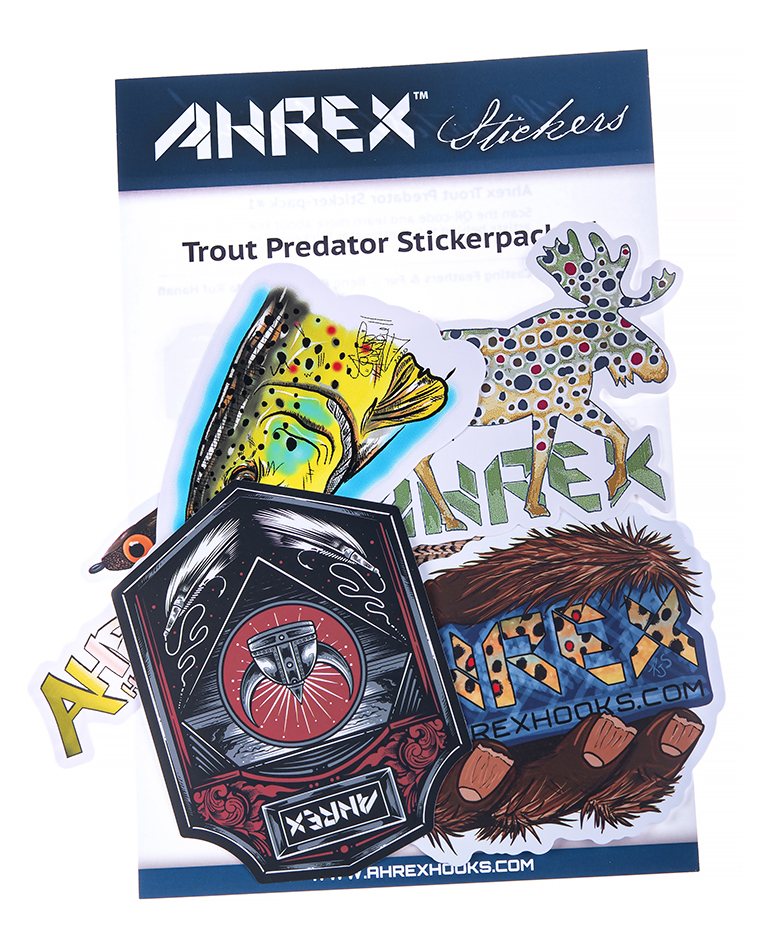 The Trout Predator Stickerpack contains five stickers, featuring artists Kevin Onsrud from the US, Beng Blex Ilham Ma¨Ruf Hanafi from Indonesia, Conan Turnbull – Native Edn Flyfishing from Scotland and Karl Schwartz – Bozeman Creative from the US.

We are very honoured to be able to share the art of these people in this way and we encourage you to check them all out on Instagram, using the QR-codes in the sticker packs (we really are on the beat, aren't we?).

We hope you like the new products!