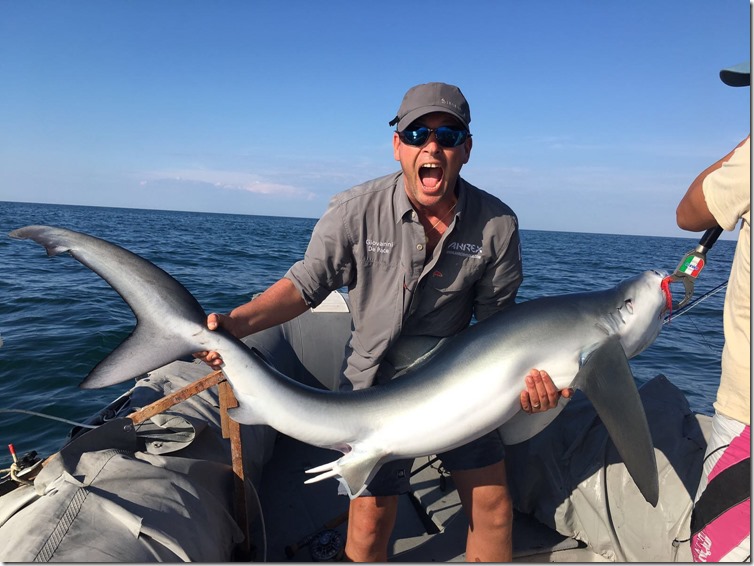 It's always great to connect with cool fly tiers around the globe, and for us at Ahrex Hooks teaming up with a bunch of highly talented Italian guys was a milestone. Today we put the spotlight on one of those guys, Giovanni De Pace. Giovanni ties all kinds of flies, but he is really passionate about streamers and saltwater flies – often combining classic elements with a healthy dose of UV-resin. I've had a chat with Giovanni about his take on fly fishing and fly tying.
Giovanni, where do you live?
I Live in Cerveteri, a small Town near Rome and not far from the Tyrrhenian Sea.
And your home waters?
Living close to the Tyrrhenian Sea makes saltwater fly fishing easily accessible. But I also enjoy fishing trout streams in Central and Southern Italy.
When and why did you take up fly fishing and fly tying?
The interest started at the age of 18, thanks to a good friend of mine that got me into this type of fishing. My approach was very unconventional because, to the contrary of most of my friends, I began tying flies before I started fishing with them. One of the things that drew me to this discipline was the use of many different and interesting materials. I was hooked on the fusion between traditional and innovative techniques – with particular attention to the use of UV-resins.
Right from the start, my interest in fly tying grew at the same pace as my passion for fishing. I think it is very important to maintain a balance between the two. Today fly tying and fly fishing is a real passion and my main hobby. Almost a religion, I guess.
What is your main interest in tying and fishing? What type of flies? Type of fishing?
For the first ten years my efforts were concentrated mainly on fresh water fishing, but at the moment I'm very passionate about saltwater fishing – but without ever forgetting the fresh water part – especially trout and pike flies and fishing.
Regarding salt water my preference are for sea bass – using in-shore as well as off-shore tactics. The thing I like most about sea bass fly fishing is that two days are never the same – because of the unpredictability nature of the fish and the environment. Anything can happen during a day in the salt.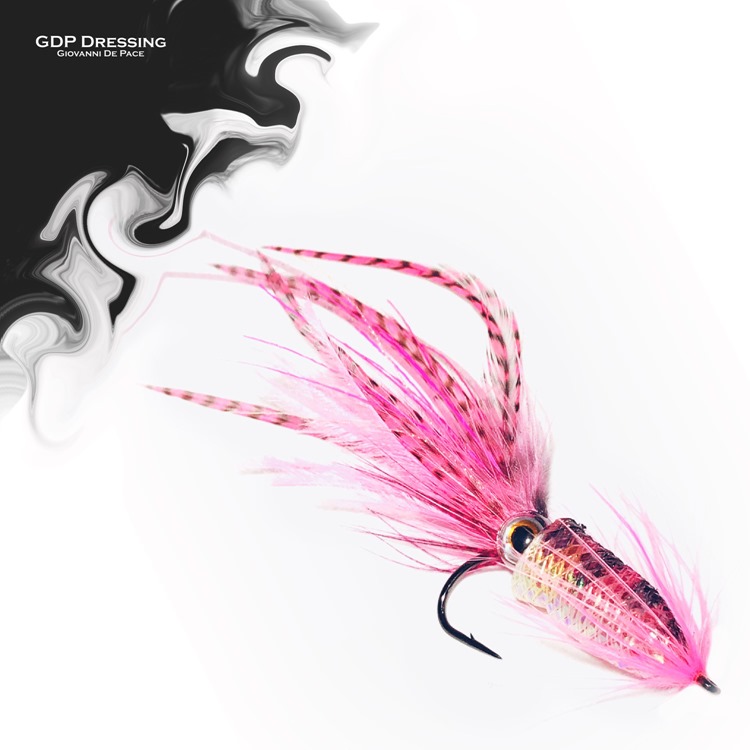 My favourite flies are streamers… tied for a variety of predatory fish. To broaden my knowledge and experience in fresh water fly fishing, I've travelled in many parts of Europe – while a lot of my saltwater inspiration is gathered during visits to the Caribbean.
Who inspired or inspire you – past or/and contemporary masters or friends?
As a saltwater fly tier, I'm really inspired by some of the American masters like Bob Popovics and Lefty Kreh.
A memorable experience?
Well that must be a tarpon I caught in Venezuela. A fish that I'll never forget and that gave me a great satisfaction. It was a fantastic experience – because of the sheer power, the speed and the reaction to my fly. It's a sight for sore eyes to see when a fish jumps out of the water at long distance, just a few seconds after seeing it under the boat. That's the one fish that still give me the shivers. It's fuel for my passion.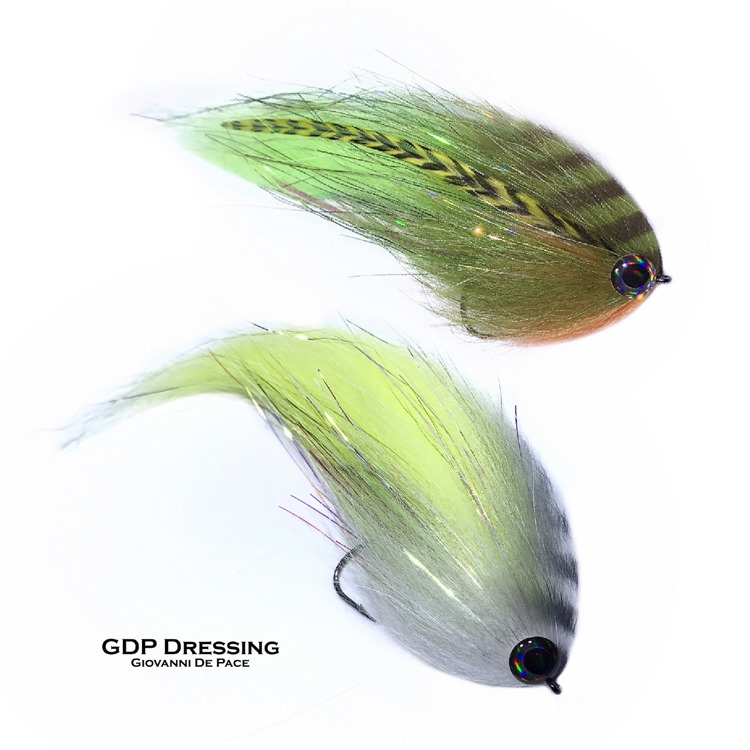 Wanna see more?
For more info on Giovanni and his flies, check out:
Facebook: Giovanni De Pace
Instagram: Gianni De Pace
Pescare Show in Italy this weekend
Meet Morten from Ahrex Hooks, Giovanni and the rest of the Italian Ahrex team in the coming weekend, if you are in the neighbourhood. The Pescare Show is a great international event for fishing and boating sports. You find it at Vicenza Exhibition Centre 23th – 25th of February.
More details on https://www.pescareshow.it/en/
All 7 team tiers will be gathered in one place, so drop by and have a chat with: Davide Sacchi, Fabio Federighi, Matteo Ghizzo, Giovanni De Pace, Loris Zecchinello, Stefano Ticchiati and Fabio Gasperoni.
You can also find our friend Enrico Fantasia on tiers row.
Have a nice weekend :0)
Michael