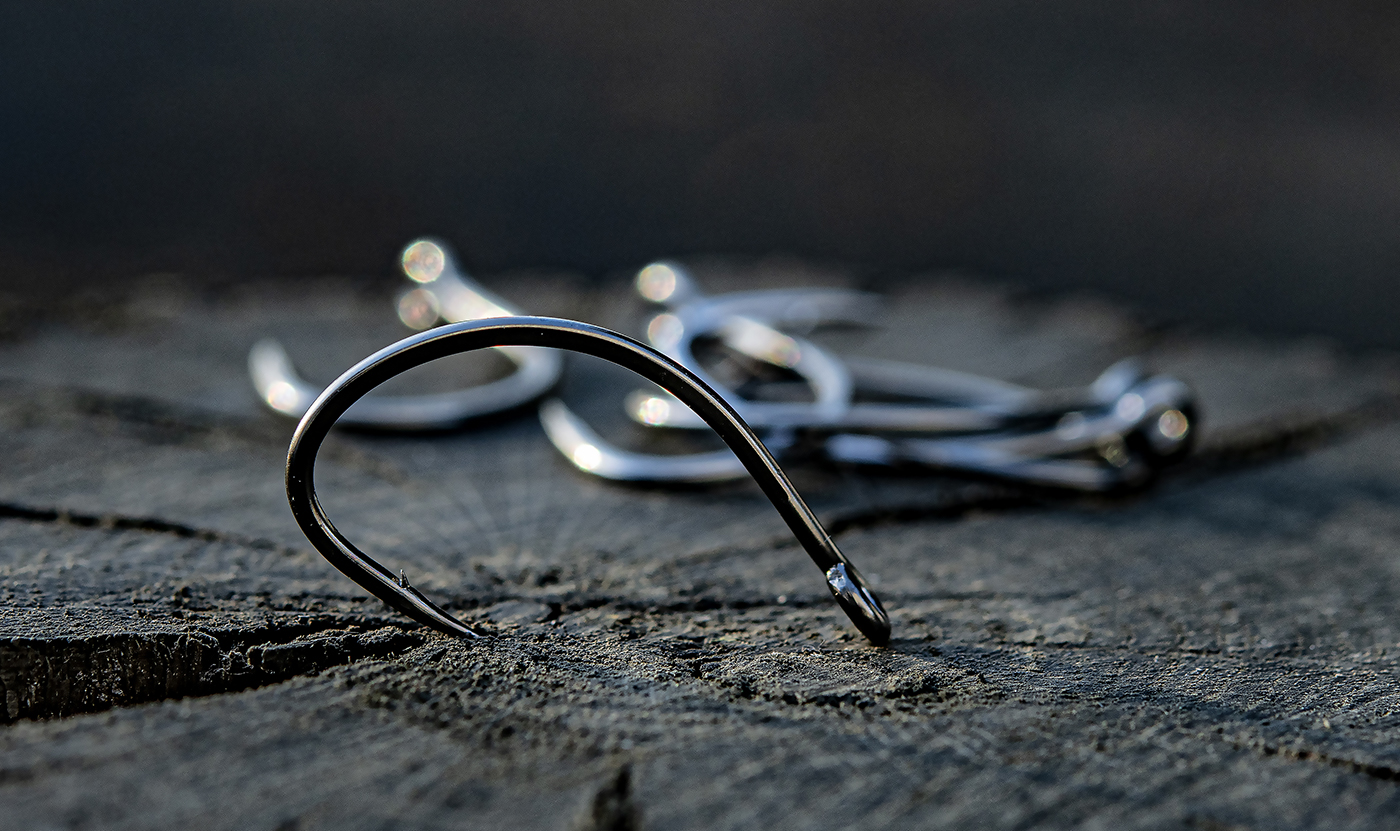 A part of our very first hook releases was the NS 172 Gammarus, which very quickly became very popular for a variety of reasons – and for a good number of different types of flies. But we also very early on began getting requests for not only bigger versions for various predator flies, but also stronger versions for stronger fish. And of course the inevitable requests for a saltwater version.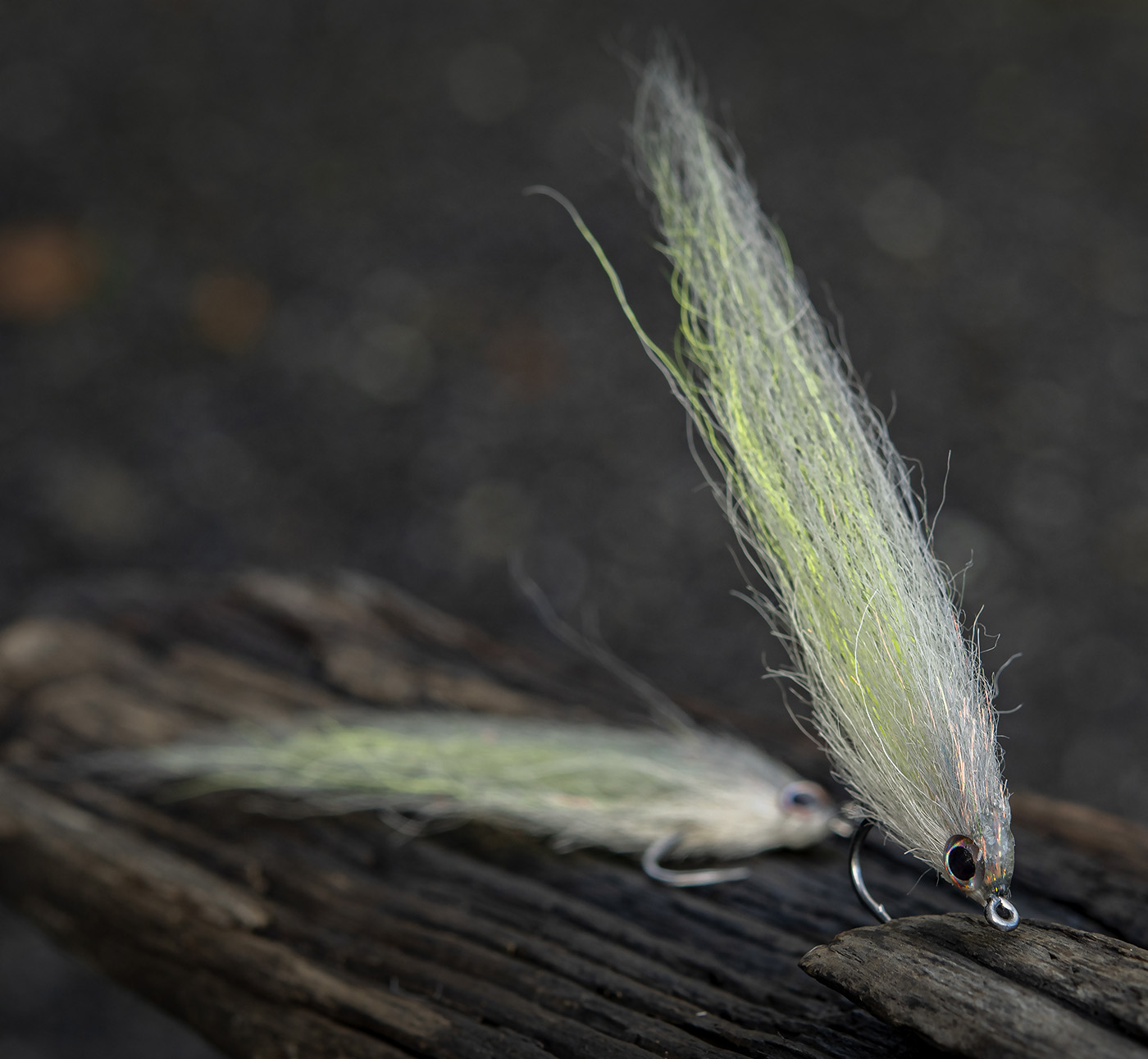 The NS 172 is one of my favourite hooks in the NS-series, and since I use it for both gammarus flies, sand eel imitations and bait fish, I was quite keen on a saltwater version myself. And not only me, but the entire Ahrex team of course. But of course, everything can't happen at once and there are other priorities when building a complete line up of quality hooks. But now, as always, we're happy to let you know that once again we listened to your wishes.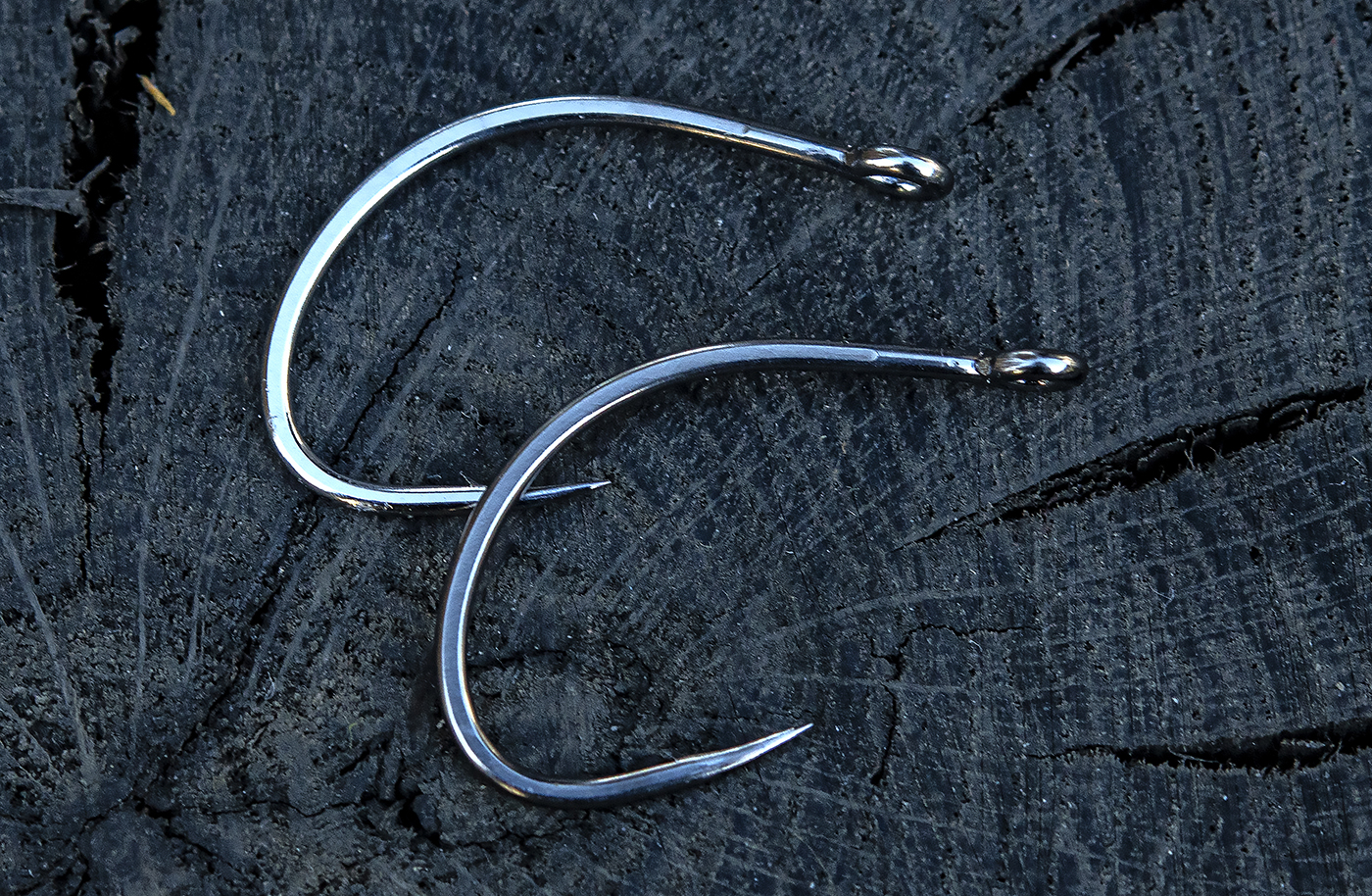 We are very happy to announce the saltwater proof "big brother", slightly stronger version of the NS 172. We call it SA 274 Curved Salt. If you study the specification sheets (have you noticed that we have detailed specifications for every hook model and size on the website?), you'll quickly notice this is the saltwater version of the newly released XO 774.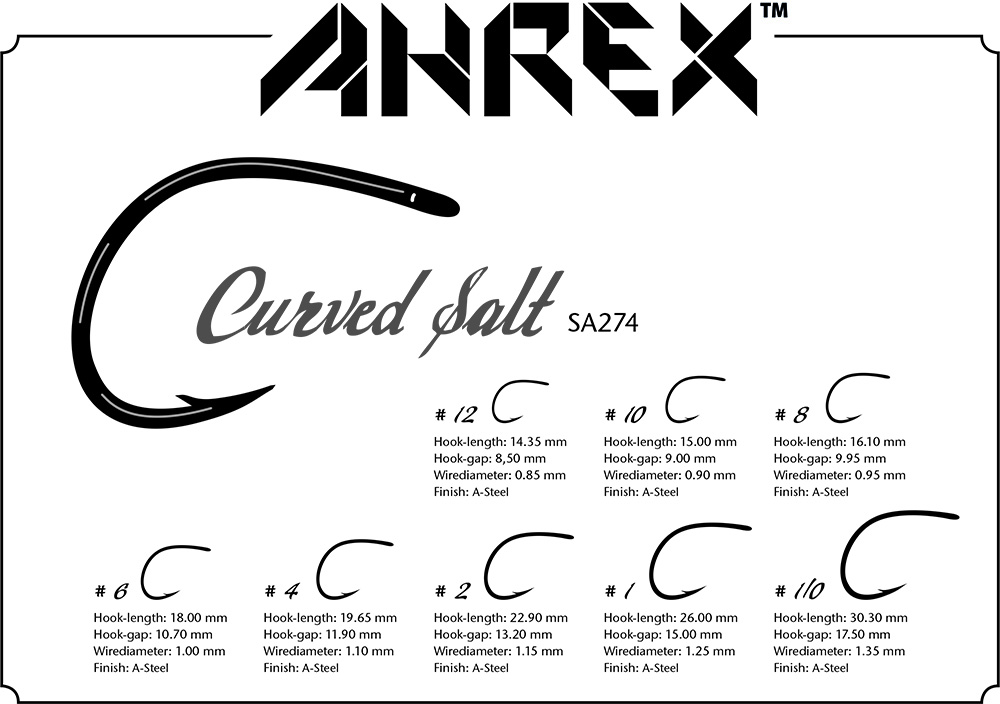 We have high expectations for this hook and you'lll notice that the size range is bigger than the XO 774, because we know that many saltwater flyfishers tie flies in a wide size range. So the SA 274 is offered from size 12 to size 1/0. This also means that you can now tie the smallest bait fish imitations on hooks small enough to be fished on 4- and 5-wt rods.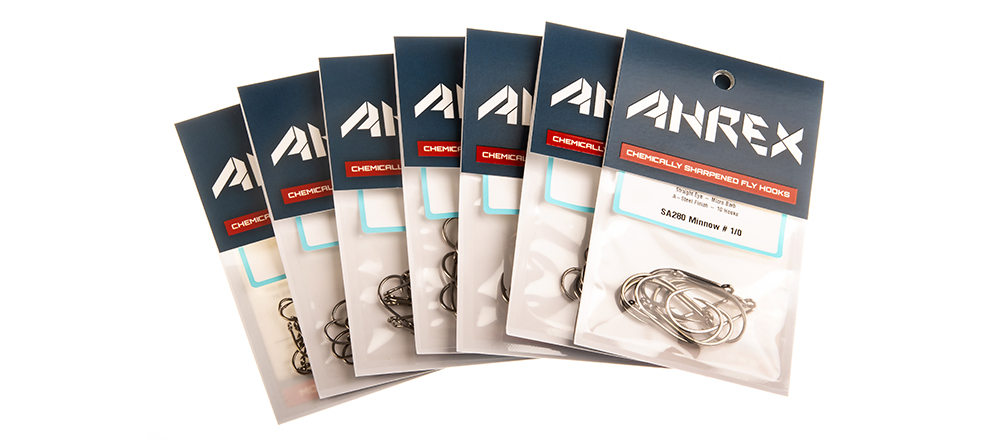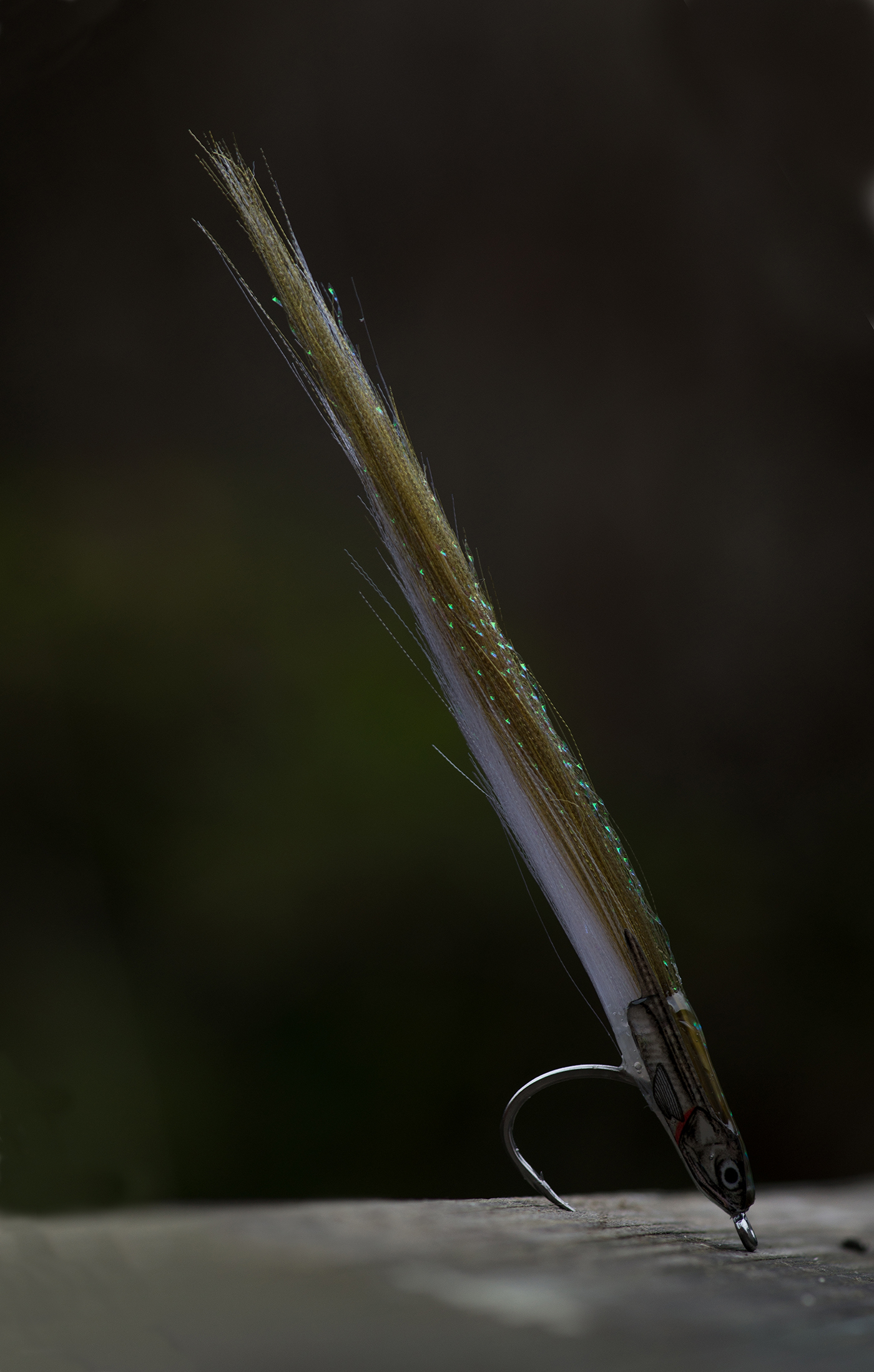 I had to try a big Surf Candy on the hook as soon as I got samples. The short shank makes sure that you can get UV resin or epoxy past the bend of the hook, almost guaranteeing that the wing will never catch the hook bend. The hook is a size 2 and the fly is 5 inches long. Big fly, big fish, you know…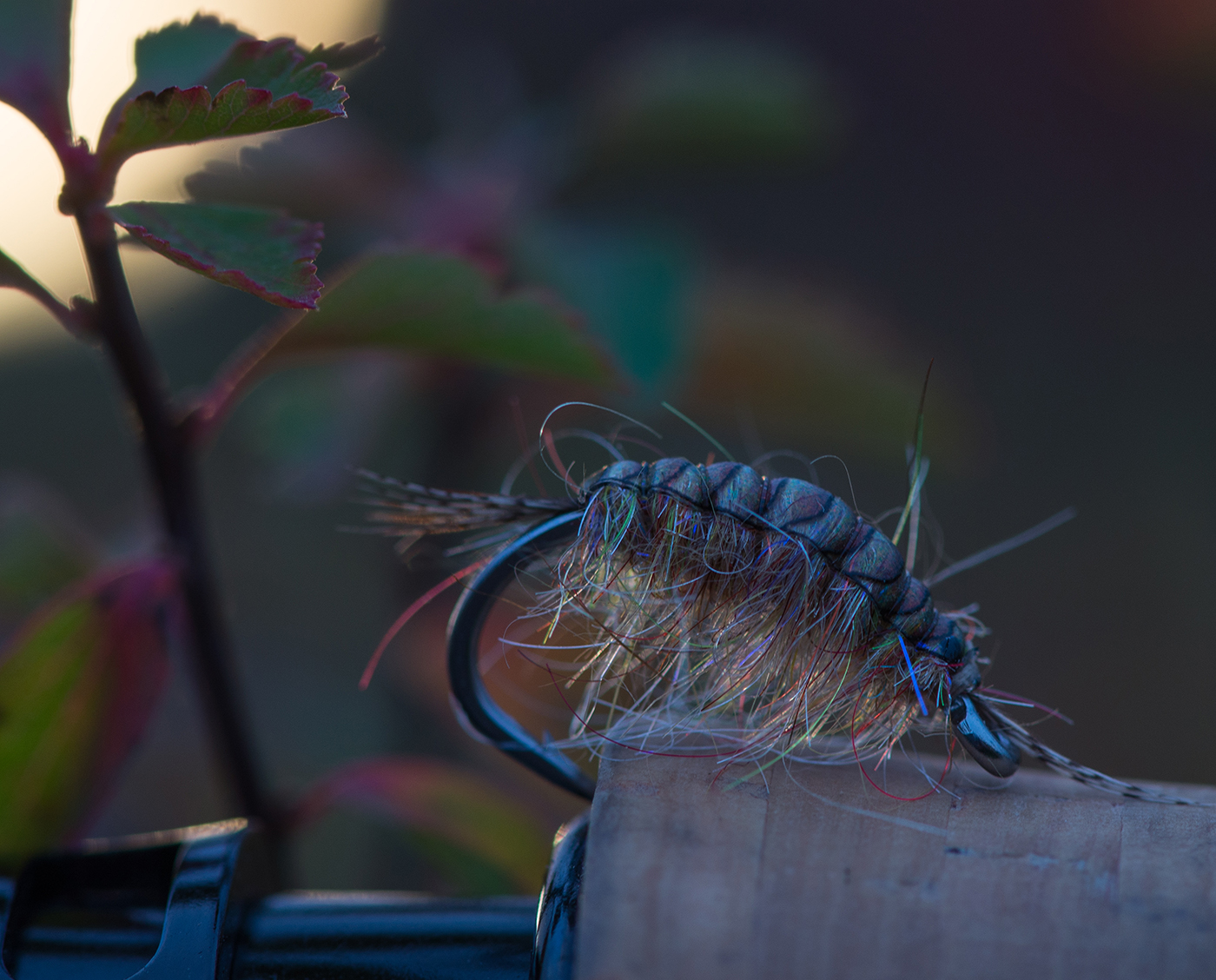 The curved shank is also perfect for imitating gammarus, which is a staple on sea trout diets as they are available to them all year round. The hook's shape just gives the imitation the perfect "hump". It's a fairly heavy hook compared to the NS 172, no there's no need for extra weight, since these imitations should be fished slowly anyway. This is a size 8.
We have had our friend Martin Votborg behind the vice tying one of his favorite baitfish-patterns – The Craftfur Baitfish on the new SA274.