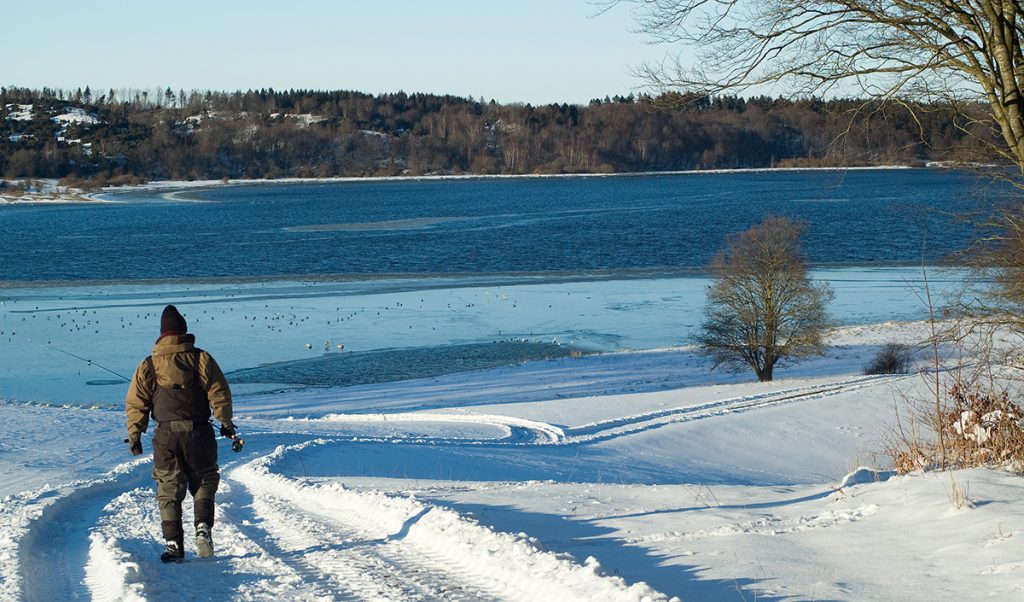 From the entire team at Ahrex HQ, we wish you a Happy 2022 and at the same time, thank you for 2021.
Snow and frost has had its grip on most on most of Denmark now, but were close to double-digit temperatures now. Even though the water is quite cold, it takes only one degree of temperature rise, before sea trout enter the shallows, where the sun heats the water ever so slightly. They hold in deeper, warmer water, but fourage the shallows which can be teeming with life, even if just for a couple of hours. The entire food chain, from top to bottom, take advantage. Fishing can be very exciting and calm, sunny conditions can, for once, be productive if you approach it right. Long, light tippets, small flies (sometimes really small) and careful casting and you can have some truly fun fishing.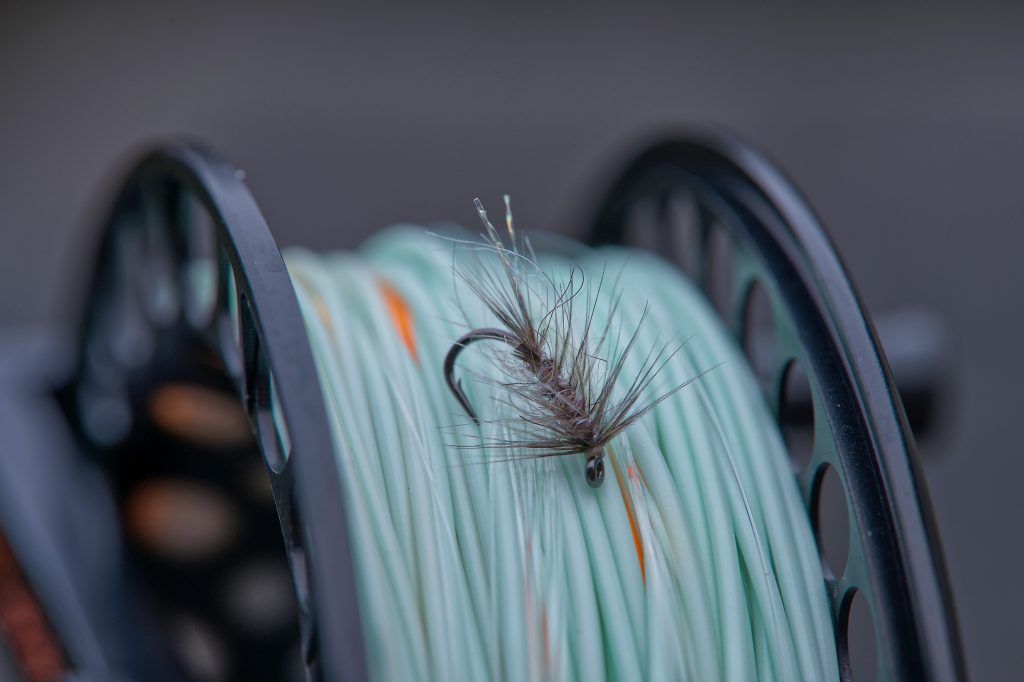 I often choose a small palmer fly, here on an Ahrex FW 580 #12. Palmer flies just looks edible and they sink slowly, so it's perfect for shallow water.
Let me end the year telling you a bit about what's going on at HQ on a daily basis. Always a lot in short. Orders are being sent out, first and foremost and hook deliveries are received. Emails are answered and new hooks are always in process. It's usually a long process, from a sketch on a napkin, to thoughts on size range, the first true-to-scale designs. Asking opinions from others, adjusting designs and when settled, getting quotes from the manufacturers. Sometimes we think too much out of the box and the manufacturer replies with an: "Are you nuts – that's impossible or at the best, extremely expensive to make!". Back to the drawing board, trying to adjust the design to something doable. Sometimes it's just not possible, sometimes the idea has to simmer at little.
If all goes well, we order samples, evaluate them and then the hook goes into production and that can often take a while. We pack samples for some of our ambassadors, so they can tie flies, send them to us for Morten to photograph. We need plenty of footage for promotion, dealers and social media, both of flies and naked hooks. The manufacturer needs to source, or produce, the wire and their machines needs to be setup to run our initial order. We receive a pallet of hooks (literally), packed in boxes of a thousand! Hooks then go out for packing – and we sometimes do some of the packing in house, especially if we're running low. And then they end on the pegs, in the stores.
It can be a bit stressful sometimes – especially if, on rare occasions, production is delayed and as you all know, that has been a problem these last couple years. But we still enjoy the process and somehow, it always seems to come together. And we look forward to the coming hook introductions. From idea to design, to production and delivery is always an interesting process, but what we enjoy the most is how the hooks are received by you, our customers.
Some tasks are performed "off-site". Most of the packing is not done in-house and of course, we source packaging and labels else where. Everything ends up on our storage shelves here at HQ again.
This blog is being written about 75km from HQ and Håkan is in Sweden, making step-by-step photos for both the blog and Facebook. These days, all filming is happening in our own, dedicated studio at HQ. Even though we have a fairly streamlined process, filming, editing and rendering for YouTube (and sometimes the 60-second videos for Instagram) is still time consuming. We are fortunate to have people contribute to the blog from all over the World. That usually goes over email, and sometimes flies are sent for photography. It's a great privilige to us that so many professional fly tiers and guides contribute to the blog and social media. A big thank you to everyone who's contributed and an equal biog thank you to our ambassadors all over.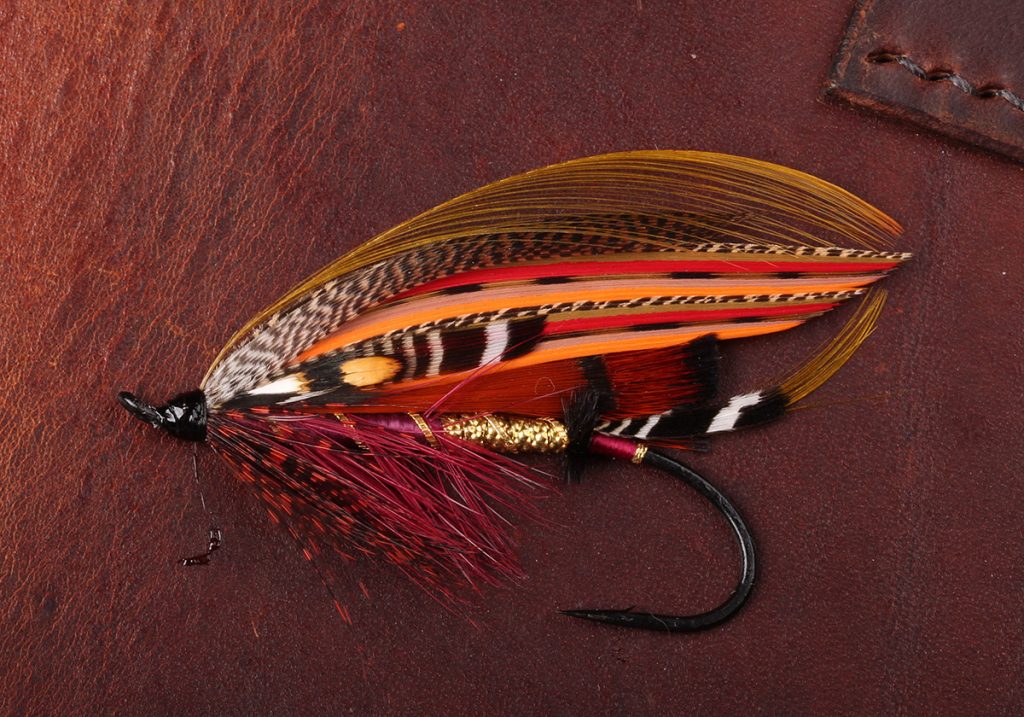 Social media texts, blog, photos, videos and other shared documents are being handled in a cloud environment, so everyone can access what they need at an instant's notice.
That's only a glimpse of everything, but hopefully gives an idea of how it all runs. This summer, if you missed them and this has peaked your interest, we wrote short introductions of the key personnel on the blog.
Happy New Year to you all!