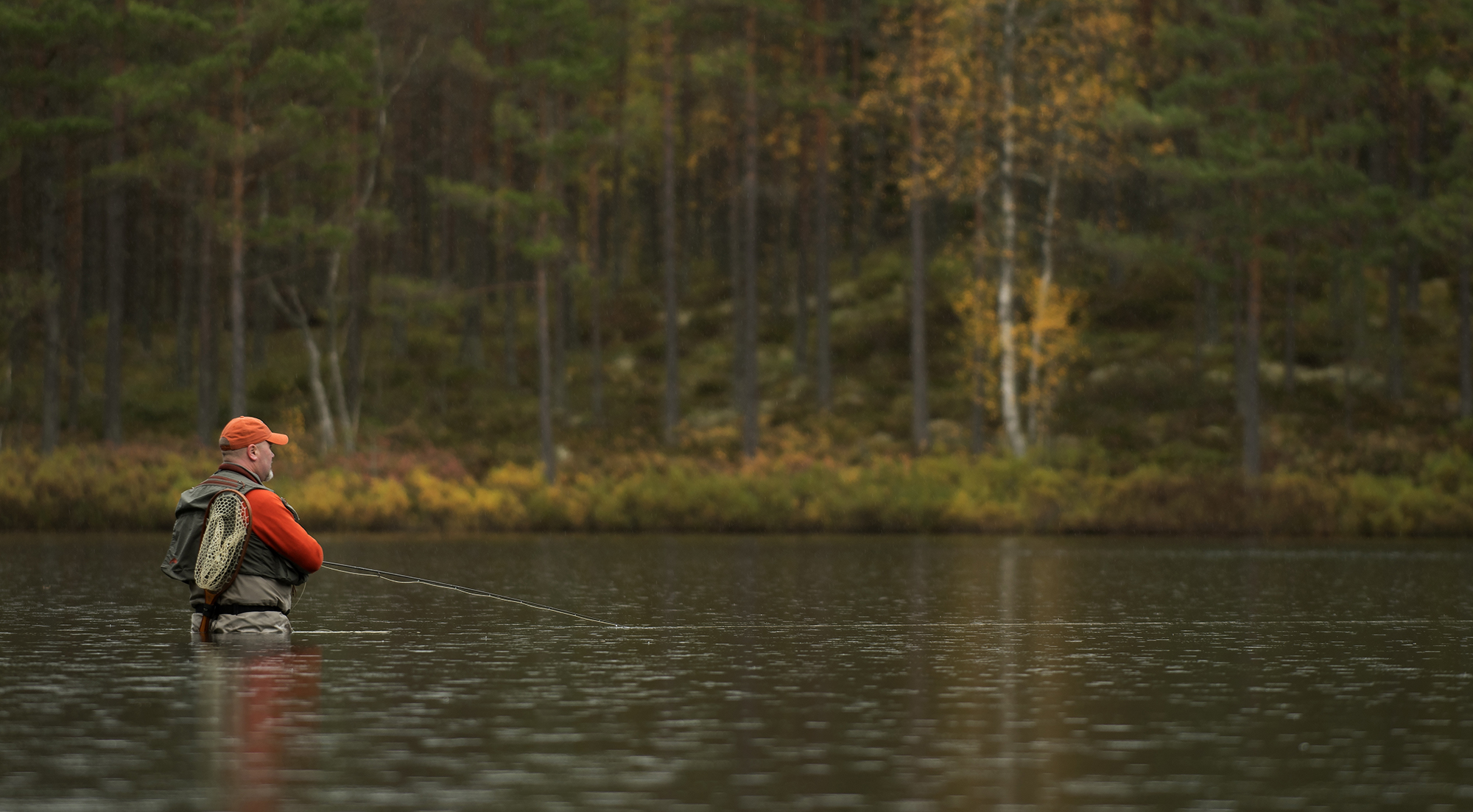 It's a season of change. It's September 6th, and officially autumn in the northern hemisphere, and as if nature almost knew the exact date, September 1st really brought with it a noticeable change in weather and temperature. It's been rainy and windy and definitely very autumn-like, especially in comparison to the lovely warm days late August had to offer.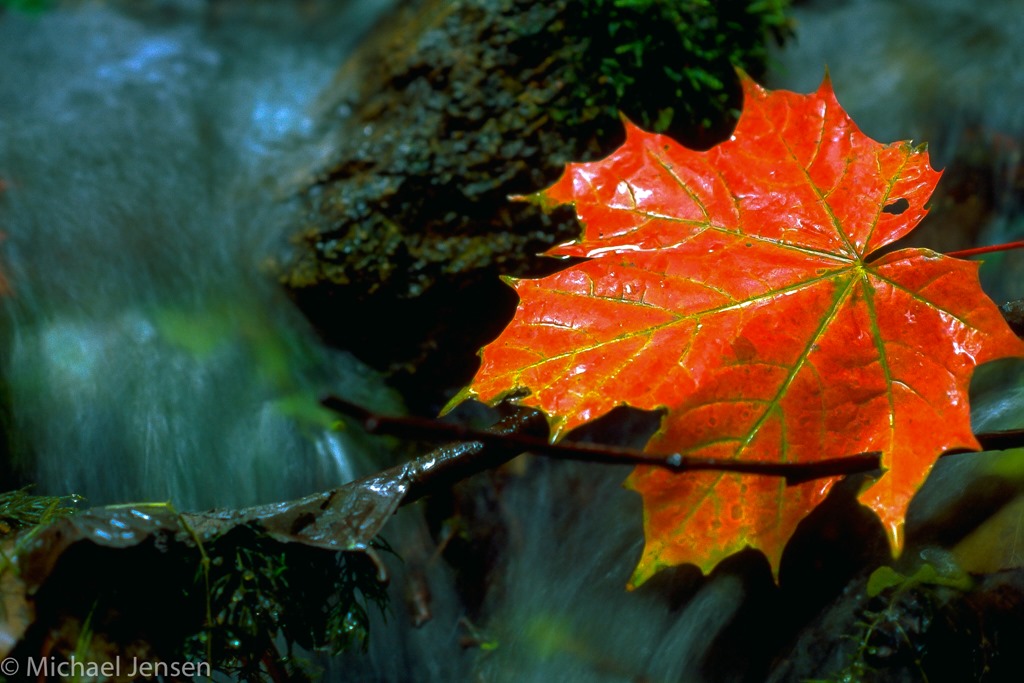 But we're flyfishers – we welcome the change. Changes in weather usually means that fishing picks up, but also that fishing changes. As the water cools down, opportunities multiply and for the next month, the allround flyfisherman has to choose between the sea trout along the coastlines, where things are really picking up and even mackerel and sea bass are aplenty, the sea trout and salmon in the rivers, pike, perch and late trout- and grayling season. But I've never know a flyfisher to complain over opportunities.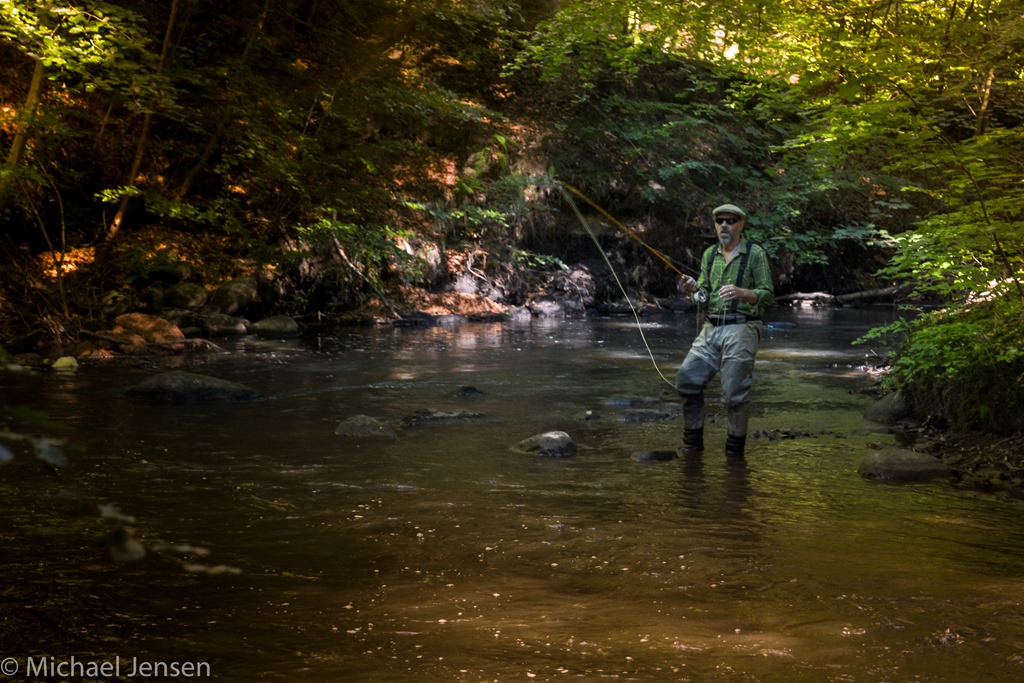 There's another change, which you've probably already noticed. Michael Jensen – the one-man-army who's been running the Ahrex-blog since it's inception has chosen to sign off. Michael has done an incredibly fine job running the blog, keeping the kettle on for 169 weeks. That's 169 blog entries (and quite a back-catalogue for you to browse if you haven't read them all already). Thankfully we haven't heard the last of Michael just yet, as Michael has promised me to answer a few questions, and basically, he'll become the victim of one of those interviews he's done so many off.
There's yet another change. Michael is a hard act to follow, so together with the guys in Ahrex HQ, I've decided not to take on the task alone. The blog will be a team effort from now on – just who's on that team will be revealed over the coming weeks.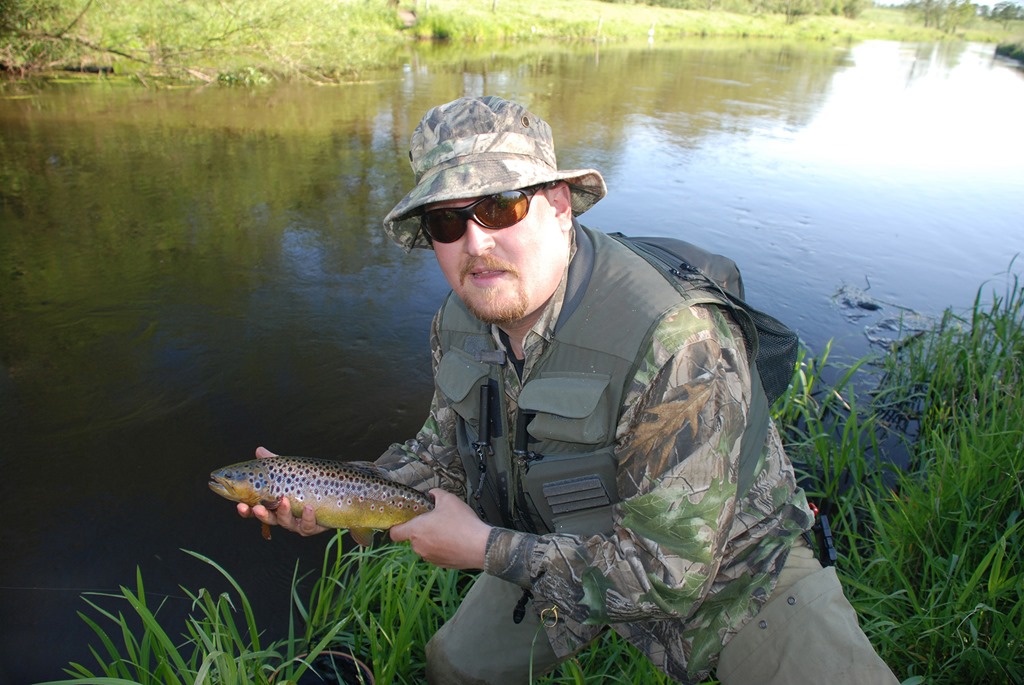 For now, here's a short introduction of myself. My name is Lars Chr. Bentsen. I've been fishing since I was a kid – flyfishing for over 25 years. I fish mainly for sea trout in the salt, sea trout and salmon in the rivers in Denmark, Sweden and Norway. Pike on the fly and especially dryfly for trout and grayling is a big part of my flyfishing. I've travelled a fair bit and seen my share of the world. I'm a certified Master Flycasting Instructor with the Flyfishers International. I've held this certificate since 2007 where I was certified by Tim Rajeff and Dan McCrimmon. I tie a lot of flies, and I also teach and demonstrate flytying. I been lucky enough that Ahrex HQ has posted a number of my videos on the Ahrex YouTube-channel already. I've been writing for the printed fishing press for 13 years and I've been active on www.sexyloops.com for close to 20 years, I think. Writing articles, weekly front pages and participating on the Board. Oh – and in my spare time, I work full time as a curator and archaeologist at a museum in Denmark.
Let me round off my first blog-post on the Ahrex-blog by saying a big thanks to Morten and Søren at Ahrex HQ for letting me take over this blog. Also a big thanks, in advance, to the guys who'll join me on this team (a few of them don't know yet, so that's one reason you'll have to wait). And finally, thanks to Michael Jensen for a fantastic run, for letting me take over the reigns and for still participating once in a while (he doesn't know this either). Go and follow Michael Jensen's Angling on Facebook and YouTube to keep up with what he's doing.